The Rockford Files is an American television drama series starring James Garner that aired on the NBC network between 1974 to 1980 and has remained in syndication to the present day. Garner portrays Los Angeles-based private investigator Jim Rockford with Noah Beery, Jr., in the supporting role of his father, a retired truck driver nicknamed "Rocky".
The show was created by Roy Huggins and Stephen J. Cannell. Huggins created the television show Maverick (1957-1962), which starred Garner, and he wanted to recapture that magic in a "modern day" detective setting. He teamed with Cannell, who had written for Jack Webb productions such as Adam-12 and Chase (1973-1974, NBC), to create The Rockford Files.
The show was credited as "A Public Arts/Roy Huggins Production" along with Cherokee Productions in association with Universal Television. Cherokee was owned by Garner, with partners Meta Rosenberg and Juanita Bartlett, who doubled as story editor during most of The Rockford Files run.
The series theme music by composers Mike Post and Pete Carpenter was released as a single and went to #10 on the Billboard Hot 100, remaining on the chart for 16 weeks. and won a Grammy Award for Best Instrumental Arrangement for 1975.
In 2002, The Rockford Files was ranked #39 on TV Guide's 50 Greatest TV Shows of All Time.
Premise
Producers Roy Huggins and Stephen J. Cannell devised the Rockford character as a rather significant departure from typical television detectives of the time, essentially Bret Maverick as a modern detective. Rockford had served time in California's San Quentin Prison in the 1960s due to a wrongful conviction. After five years, he was pardoned. His infrequent jobs as a private investigator barely allow him to maintain his dilapidated mobile home (which doubles as his office) in a parking lot on a Malibu, California beach.
In early episodes of the first season, Rockford's trailer is located in a parking lot alongside the highway (address 2354 Pacific Coast Highway) and near the ocean; for the rest of the series, the trailer is at Paradise Cove (address 29 Cove Road), adjacent to a pier and a restaurant ("The Sand Castle", now known as the "Paradise Cove Beach Cafe") (34°01?12?N 118°47?15?W). In the television movies from 1994 to 1999, Rockford is living in a trailer that has been extensively enlarged and remodeled.
In contrast to most television private eyes, Rockford wears low-budget "off the rack" clothing and does his best to avoid fights. He rarely carries his Colt Detective Special revolver, for which he has no permit, preferring to talk his way out of trouble. He works on cold cases, missing persons investigations, and low-budget insurance scams, and repeatedly states that he does not handle "open cases" to avoid trouble with the police. He has been a P.I since 1968, and his usual fee is $200.00 per day plus expenses.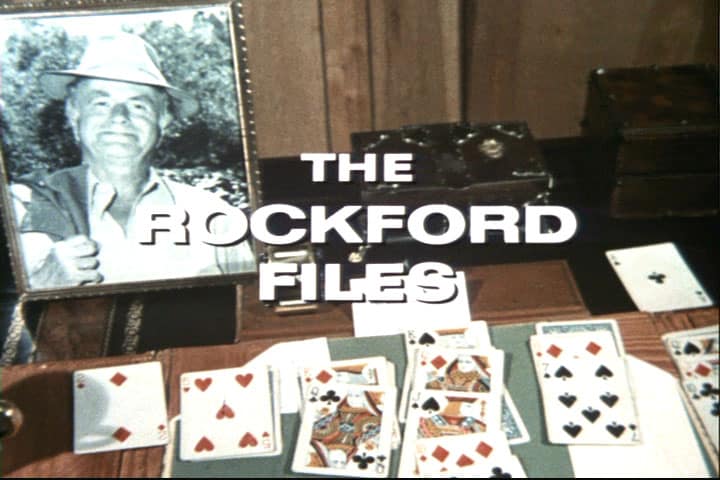 Cast
James Garner as James "Jim / Jimmy" Scott Rockford
Noah Beery, Jr. as Joseph "Rocky" Rockford, Jim's father, a retired truck driver. (The role was played by actor Robert Donley in the 1974 pilot episode.)
Intermittently recurring players:
Joe Santos as Sergeant Dennis Becker, Jim's friend on the Los Angeles Police Department (LAPD) (promoted to lieutenant in season 5)
Stuart Margolin as Evelyn "Angel" Martin, Jim's former prison friend. Angel is an untrustworthy con artist who constantly gets Jim in trouble, yet Jim remains his friend.
Gretchen Corbett as Elizabeth "Beth" Davenport, Jim's lawyer and sometime girlfriend (seasons 1-4)
James Luisi as Lieutenant Douglas J. "Doug" Chapman (seasons 3-6), Becker's boss (until Becker's promotion). He and Jim despise each other.
Tom Atkins as Lieutenant Alex / Thomas Diehl (seasons 1-2 and 4)
Luis Delgado as Officer Todd / Jack Billings
Bo Hopkins as John "Coop" Cooper, Jim's disbarred attorney friend (Season 5)
Pat Finley as Peggy Becker, Dennis' wife
Isaac Hayes as Gandolph "Gandy" Fitch, an acquaintance of Jim's from his prison days. Gandy was a much feared inmate, and it is implied that even Rockford (whom he calls "Rockfish") was a victim of his brutality. Rockford helps prove that Fitch was sent to prison for a crime he did not commit.
Tom Selleck as Lance White, a suave and dapper (and successful) private investigator, who sometimes works with Jim on cases.
James Whitmore, Jr. as Fred Beamer, an auto mechanic who aspires to be a private investigator, and involves himself in Jim's affairs, at one time assuming his identity, and plunging Jim into trouble. Whitmore later directed the television movie The Rockford Files: I Still Love L.A.
Dennis Dugan as Richie Brockelman, a young, idealistic and naive private investigator who seeks Jim's help from time to time. Bereft of Jim's cynicism and physical toughness, this character was spun off for the short-lived Richie Brockelman, Private Eye.
Kathryn Harrold as Dr. Megan Dougherty, a blind psychiatrist who hires Jim. Their relationship eventually blossoms into a romance. Jim is upset in a later episode to learn that she has become engaged to another man.
Simon Oakland as Vern St. Cloud, a fellow private investigator, blustery, arrogant, and accustomed to getting his way, St. Cloud and Rockford grudgingly accept each other's assistance from time to time, trading insults along the way.
Louis Gossett, Jr. as Marcus Aurelius "Gabby" Hayes, an impeccably dressed Private Investigator, chauffeur driven, boastful and nearly always on a hustle, usually to Rockford's misfortune. Gossett appeared first in Foul on the First Play wearing a full wig with sideburns, appearing the following season in Just Another Polish Wedding without it.
Rita Moreno as Rita Capkovic, a former call girl and police informant, who has given up that profession for that of a hair dresser. Associates from her former life as a callgirl (particularly her former pimp) cause problems, which lead her to seek out Jim's help in going straight. Jim and Rita are mutually attracted, and a potential romance is suggested.
Al Stevenson as L.J., a friend of Rocky's, who often performs odd jobs for Rocky (in one episode, Jim discovers him alone at Rocky's house repairing a shower faucet). L.J. is closer to Jim's age than Rocky's, and it is likely they met during the latter's career as a trucker.
Hunter von Leer (credited as Hunter Von Leer) as Skip Spence, a libidinous lifeguard, with an penchant for underaged girls, stationed on the beach near Jim's trailer, who occasionally provides information to Jim regarding the goings on in Paradise Cove in his absence.
Valentino, a cat that either Jim has adopted, or is a stray who frequents Jim's trailer, is seen in one episode, and is referred to in another by the same name.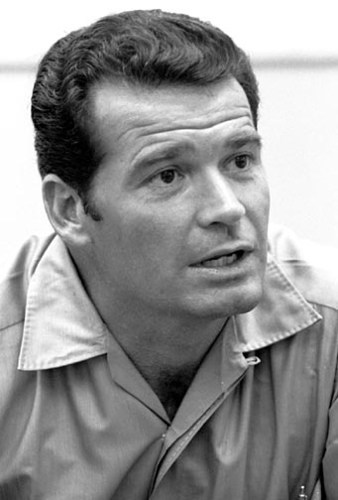 Characters
Rockford's pursuit of cases often leads to difficulties with his friend in the LAPD, Sgt. Dennis Becker (Joe Santos), a homicide detective struggling to advance in the department under a series of overbearing lieutenants. The two most notable are Alex/Thomas Diehl (Tom Atkins) during the first, second and fourth seasons and Doug Chapman (James Luisi) in the third to sixth seasons. Those higher-ups invariably dislike Rockford (and private investigators generally) because of their perception that either he is meddling in open cases or is trying to make the LAPD look incompetent in its handling of closed cases. Further, Rockford often calls Becker asking for favors, such as running license plates through the California Department of Motor Vehicles (DMV) computer system, often annoying the already overworked cop. By the fifth season, Becker is promoted to lieutenant; it was stated in the episode where Becker is promoted that Becker's association with Rockford, considered by LAPD brass to be a shifty ex-con, had hampered Becker's chances for promotion. Chapman intensely dislikes it when Becker becomes his "equal". In season 6 episode The Big Cheese, the third-to-last of the series, Rockford gets a degree of revenge when Chapman inadvertently makes incriminating statements about his tax evasion before an undercover IRS agent who is with Rockford. Becker appears in 89 of the 123 episodes.
Rockford's father, Joseph "Rocky" Rockford, is an ex-Seabee, semi-retired, semi-truck driver who nags his son to find stable (and less dangerous) employment, often urging him to follow in his footsteps as a truck driver (especially in early seasons). The relationship of father and son was an integral part of the show. Rocky appears in 101 episodes, and usually becomes involved (like it or not) in his son's cases. Occasionally, he hires Jim himself. Jim Rockford's mother is never shown or named, and is referred to indirectly. Although never directly stated, the way Jim and Rocky talk about her would seem to indicate she had died (before the series' start). Rocky was portrayed by Noah Beery, Jr., nephew of actor Wallace Beery.
Rockford's scheming former San Quentin cellmate, Evelyn "Angel" Martin (something of a comic relief character played by Stuart Margolin). Angel is forever running some sort of con game, and is consistently ready to sell anyone out at a moment's notice for his own benefit–and often does. In doing so, Angel almost always gets Rockford in trouble, usually by involving him in hare-brained scams…often without Jim's knowledge, and never with his consent. As often as not, Angel's antics result in Angel's, Jim's and/or others' arrests, and/or being placed on somebody's hit list. In spite of this, Jim considers Angel as one of his best, if most exasperating, pals. Towards the very end of the series, there is a noticeable cooling in Jim's attitude toward Angel in their often fractious relationship; however, the rift seems to have been repaired by the time of the reunion movies.
Rockford has a close relationship with his attorney, the idealistic, tenacious Elizabeth "Beth" Davenport (Gretchen Corbett). In second season episode "A Portrait of Elizabeth", it is explained that Beth and Rockford had dated for a time (prior to the beginning of the series), but she soon became aware of his emotional unavailability and lack of interest in a longterm relationship, and realized that they'd be better off as friends (though the two do seem to still casually date on occasion during early seasons). After Corbett was dropped from the show following the fourth season (allegedly due to contract disputes between Universal, which owned her contract, and Cherokee Productions, Garner's company), a new legal adviser (John "Coop" Cooper, a disbarred attorney who befriends Jim), and a new romantic interest (Kathryn Harrold as Dr. Megan Dougherty) for Rockford were added. Megan Dougherty was a blind highly independent psychiatrist, who makes three appearances in the fifth and sixth seasons. Rockford has romantic flings with numerous women, but none become permanent.
Garner's brother, Jack Garner, made 23 appearances playing (at various times) a policeman, a gas station attendant, and a stranger in a bathroom. The most regular character Jack played was that of police officer "Captain McEnroe" a number of times in the final season.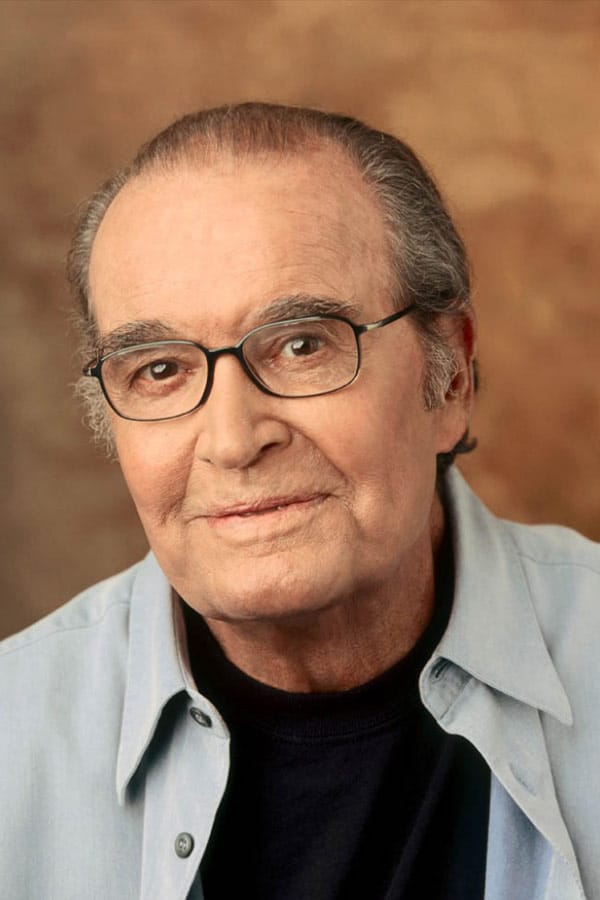 Credits
Writers
The show's pilot was written by Cannell, who also wrote 36 episodes and was the show's co-creator. Juanita Bartlett, one of the show's producers and Garner's partner at Cherokee Productions, wrote 34 episodes. She also wrote Scarecrow and Mrs. King "The Greatest American Hero", and In the Heat of the Night. David Chase wrote 16 episodes; he later went on to Northern Exposure and The Sopranos. The show's co-creator, Roy Huggins, also wrote for the show during the first season, always using pen name John Thomas James. However, Huggins' contributions to the show ended mid-way through the first season, after he submitted a script rewrite direct to set as the episode was shooting, without getting approval from any other writer or producer. Garner, trying to work with the material on set, felt the rewrite was unsatisfactory, and could not figure out why it had been approved for shooting. When he discovered that neither Cannell nor any of the other production staff members knew anything about the rewrite, Garner issued a directive that Cannell, not Huggins, had final say on all script material. Though Huggins was credited as a producer for the entire run of the series, this effectively ended his creative involvement with the show, as he submitted no further material to The Rockford Files and did not involve himself in the day-to-day running of the series.
Directors
Frequent Directors included William Wiard (23 episodes), Lawrence Doheny (10 episodes), and Ivan Dixon (previously on Hogan's Heroes) (9 episodes). Veteran actor James Coburn directed an episode. Coburn had co-starred with Garner in the classic movies The Great Escape (1963) and The Americanization of Emily (1964). Other actors who directed episodes include Jackie Cooper (3 episodes) Richard Crenna and Dana Elcar (1 episode each). Co-creator Stephen J. Cannell directed several episodes; series regular Stuart Margolin and executive producer Meta Rosenberg each helmed 2; and James Garner directed one episode in the second season, "The Girl in The Bay City Boys' Club". It was Garner's only directing credit in his entire 50+ year film career; in his autobiography, The Garner Files, Garner states he only took on the assignment because the scheduled director was unexpectedly unavailable at the last minute.
Firebird Esprit
Familiar to viewers was Jim Rockford's gold Pontiac Firebird Esprit car. One oft-recurring element of the show was the famous "Jim Rockford turn-around" (also known as a J-turn or a "moonshiner's turn" – commonly employed as an evasive driving technique taught to Secret Service). Garner explained the move in his 2011 autobiography The Garner Files: "When you are going straight in reverse about 35 miles an hour, you come off the gas pedal, go hard left, and pull on the emergency brake. That locks the wheels and throws the front end around. Then you release everything, hit the gas, and off you go in the opposite direction." James Garner claimed in a Season One DVD interview that he performed this stunt for the duration of the series. The car's license plate was 853 OKG, although the plate in some early episodes displayed the number 835 OKG. Garner writes in his autobiography that he believes that the letters OKG stood for "Oklahoma Garner" but that he does not know the origin of the numbers 853.
Starting with the 1974 model year, Rockford would get a new model-year Firebird Esprit each year throughout the series, though they have identical "copper mist" color with a corresponding upgraded interior (and, occasionally, sharp-eyed car connoisseurs would spot the different model year cars used in various chase scenes that differed from those in an actual episode, especially in later seasons). Although the series ran until early 1980, no Firebird was used past the 1978 model year as Garner reportedly was displeased with the restyled front end of the 1979 and later Firebird models and as such did not wish them featured on the show (although an answering machine message in one episode in the final season indicated his car was 1979 Firebird).
Answering machine introduction
Each episode began with the image of Rockford's answering machine, and the opening title sequence was accompanied by someone leaving Rockford a message. The messages were usually unrelated to the episodes. They were a humorous device that invited the viewer to return to the quirky, down-on-his-luck world of Jim Rockford. The messages usually had to do with creditors, deadbeat clients, or were just oddball vignettes. Though a distinctive and clever entry device, the messages became difficult for the writers to create. Suggestions from staffers and crew were welcome and often used.
End
The show went into hiatus late in 1979 when Garner was told by his doctors to take time off because of bad knees and back trouble, as well as an ulcer. He sustained the former conditions largely because of his insistence on performing most of his stunts, especially involving fist fights or car chases. Because of his physical pain, Garner eventually opted not to continue with the show some months later, and NBC cancelled the program in mid-season. It was alleged that Rockford became very expensive to produce, mainly due to the location filming and use of high-end actors as guest stars. According to sources, NBC and Universal claimed the show was generating a deficit of several million dollars, a staggering amount for a nighttime show then, although Garner and his production team Cherokee Productions claimed the show turned a profit. Garner told a story to Johnny Carson on The Tonight Show that the studio once paid a carpenter $700 to build a shipping crate for a shoot-out on a boat dock, though there were shipping crates on the dock. The script often called for Garner to damage his car, so the car could be sold, repaired, and repurchased for each episode.
Aftermath
Garner attempted to fulfill his Rockford contract with a 1981 Maverick revival titled Bret Maverick. Later in the 1980s he became engaged in a legal dispute with Universal regarding the profits from Rockford Files that lasted over a decade. The dispute caused significant ill will between Garner and the studio. The dispute was settled out of court in Garner's favor, but the conflict meant that the Rockford character would not re-emerge until 1994.
Universal began syndicating the show in 1979 and aggressively marketed it to local stations well into the early and middle 1980s. This accounts for its near-ubiquity on afternoon and late-night schedules in those days. From those showings, Rockford developed a following with younger viewers, with the momentum continuing throughout the 1990s and 2000s (decade) on cable. (The Ben Folds Five song "Battle of Who Could Care Less," in which The Rockford Files is mentioned, is one example of the show's newfound youth following; furthermore, the Rockford Files theme song is played at the end of the band's concerts.) In 2006 the show was broadcast for a few months on Superstation WGN. In 2007, the Retro Television Network began broadcasting the program nationwide, as did the digital cable channel Sleuth and Chicago TV station WWME-CA. ION Television has rights to the show and it is slated for future broadcast. In the fall of 2009, the show reappeared in Canada on Deja View. The series was broadcast in the UK on BBC1 and has since been repeated on BBC2 and ITV and also on Granada +Plus, which later became ITV3, although none of these channels repeated the later seasons. In Australia, the series runs Monday – Friday on cable and satellite channel Fox Classics and on 7Mate. Currently the series airs in the United States on the Me-TV digital subchannel network, and the series is available in full via Netflix Watch Instantly, with the first three seasons available on Hulu Plus.
Rockford's style influenced a number of detective characters, most notably Tom Selleck as Thomas Magnum in Magnum, P.I.. Tenspeed and Brown Shoe, also created by Cannell, was another detective modeled after the Rockford character. Selleck made two guest appearances on Rockford in the comic role of private investigator Lance White, a character who was everything Rockford was not — wealthy, highly educated, debonair, irresistible to women, and ethical to a fault. Rockford's producers would tap Selleck after the Rockford cancellation for Universal's Magnum, P.I., where he played a character similar in many ways to Rockford, although with wholesome, patriotic undertones in the context and plots. Several episodes of Magnum make reference to the character Lance White.
Rockford was penciled in to appear in the seventh season Magnum, P.I. episode "A.A.P.I." (1986; in which Cannell guest starred), concerning a murder at a Private Investigator awards ceremony, but a dispute between Garner and Universal (Garner reportedly refused to set foot on any Universal film set until it was resolved) meant that the planned cameo was dropped.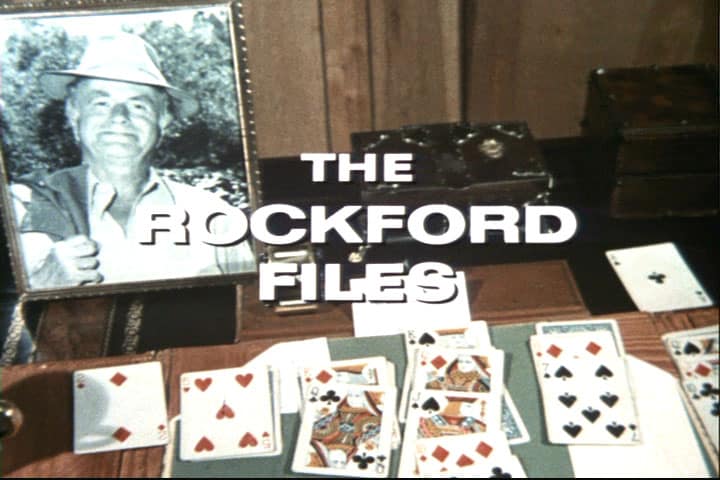 Episodes
Main article: List of The Rockford Files episodes (including TV movies)
The series pilot aired on NBC March 27, 1974, as a 90-minute made-for-television movie. In the pilot, Robert Donley played Rockford's father; Lindsay Wagner also starred and later made a return appearance. The pilot was titled Backlash of the Hunter for syndication.
Four written but unproduced Season 6 episodes were referred to in "Thirty Years of the Rockford Files" by Ed Robertson (2005). There is no mention of these episodes being filmed. This would appear to be the source of the unsubstantiated rumor that four filmed but unaired Rockford episodes were destroyed in a fire in 1980.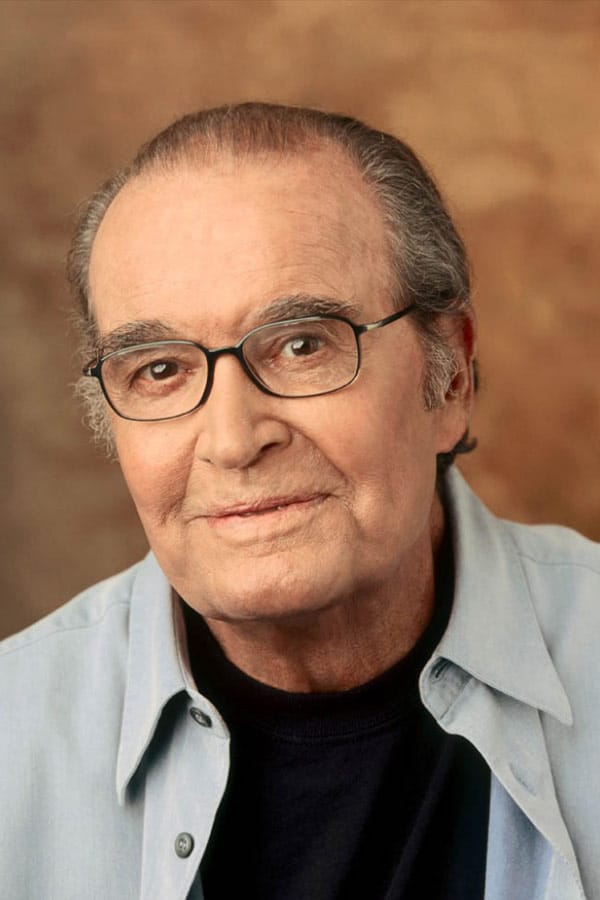 Spinoffs
The limited-run series, Richie Brockelman, Private Eye was not technically a spin-off of The Rockford Files, as the character of Richie Brockelman, played by Dennis Dugan, first appeared in a 1976 TV movie produced by Cannell. However, Brockleman did appear in the 1978 Rockford episode "The House on Willis Avenue", which was broadcast the week before Richie Brockelman, Private Eye began its five-week run in The Rockford Files time slot. The character of Richie Brockelman returned to Rockford in the 1979 episode, "Never Send a Boy King To Do a Man's Job."
Universal made a back door pilot featuring the characters Gandolph "Gandy" Fitch and Marcus "Gabby" Hayes (played by Isaac Hayes and Lou Gossett, Jr., respectively) titled Gabby & Gandy. The series never came to fruition, but the pilot was broadcast as an episode of Rockford called "Just Another Polish Wedding".
A second back door pilot was made for a series that would have featured Greg Antonacci and Gene Davis as Eugene Conigliaro and Mickey Long, two humorously incompetent characters who were introduced in the Rockford episode "The Jersey Bounce" (these same character names are used in both episodes but they are clearly different as both of them and Rockford do not know each other in the second episode, "Just A Coupla Guys.") The series pilot involved them trying to ingratiate their way into the New Jersey mob and aired as the next-to-last episode of the The Rockford Files. David Chase, who wrote both episodes, would later create The Sopranos, which centered on the New Jersey mob. Greg Antonacci, who had played Conigliaro, played a role as an underboss of a rival family to the Sopranos.
DVD releases
Universal Studios Home Entertainment has released all six seasons of The Rockford Files on DVD in Region 1. On November 3, 2009, they released The Rockford Files- Movie Collection, Volume 1, featuring the first 4 post-series telefilms.
On May 26, 2015, Universal Studios Home Entertainment will release The Movie Collection, Volume 2, five and a half years after the release of volume 1. They will also release a 34-disc complete series collection on the same day.
Universal Playback has released the first 5 seasons on DVD in Region 2. the pilot for The Rockford Files is in the season 2 set
Remakes
In 2009, NBC, Universal Media Studios and Steve Carell's Carousel Television produced a revival of the show. David Shore, creator of House, was hired to head the series. In February 2010, it was announced that Dermot Mulroney was cast as Jim Rockford, Alan Tudyk cast as Det. Dennis Becker, Melissa Sagemiller was cast as Beth Davenport, and Beau Bridges was cast as Rocky. A pilot was filmed but never broadcast. Early audiences indicated that the pilot was not directed well. On May 13, 2010, the Rockford Files remake was canceled by NBC.
A feature adaptation was in production by Universal Pictures as of 2012, with Vince Vaughn associated with the project as producer and star.