Plot
Preston Blake, hoping to be a disc jockey as a young man, slowly worked his way up and founded Blake Media, a major corporation running hundreds of television and radio stations with 50,000 employees. After 82-year-old Blake freezes to death on the summit of Mount Everest with a triumphant smile on his face, a search for his heir begins.
It is found that Blake has a living grandnephew named Longfellow Deeds (Adam Sandler), who runs a pizzeria in New Hampshire and also writes greeting cards in the hopes that Hallmark may be interested in one. Deeds is contacted and flown to New York City by businessman Chuck Cedar (Peter Gallagher), who is temporarily in control of Blake Media. Deeds' unorthodox helicopter trip includes a stop at a Wendy's for a Frosty as well as a singing of David Bowie's Space Oddity. Once Deeds arrives in New York, plans are made for him to sell his shares in the company to Cedar and return home $40 billion richer, but he must remain in New York for a few days while all the legal details are worked out.
The story is major news, and reporter Babe Bennett (Winona Ryder), who works for a tabloid show called Inside Access, has a co-worker pretend to steal her purse in sight of Deeds, because their research indicated that Deeds wanted to meet a girl by "rescuing" her, the same way his father had met his mother. Deeds does so, and beats up her "robber", and Babe goes out with him under the disguise of Pam Dawson, a school nurse from a made-up town called Winchestertonfieldville, Iowa (which later turns out to be a real town, which Babe is flabbergasted to find out).
Though Babe initially hopes to just get a good story on the new heir, she eventually falls for the unfailingly kind-hearted Deeds, and decides to tell him that she is not who she says she is, but Inside Access, in concert with Cedar (who was fed the truth by the fake robber and was smitten with Babe) reveals it to Deeds first. Heartbroken and upset, Deeds decides to return home to Mandrake Falls and makes plans to donate his $40 billion inheritance to the United Negro College Fund. After returning to Mandrake Falls, he learns from Crazy Eyes (Steve Buscemi) that Cedar intends to sell off the company, which will cause thousands of people to lose their jobs (Cedar had convinced Longfellow to sell his shares by lying that he will work commanding the company in honor of Preston's lifetime of work). Babe follows Deeds to Mandrake Falls to win him back, but after saving her life when she falls through the ice over a lake, he rejects her, saying he does not really know who she is.
At a shareholders meeting, Cedar has everyone convinced to sell the company, until Deeds (who has bought a single share) arrives and manages to convince everyone not to sell. But Cedar claims control of a majority of the shares and the sale is approved. Bennett arrives and reveals that Blake's butler, Emilio (John Turturro), is Preston Blake's illegitimate son and the true heir as a result of a younger Preston having an amorous affair with his maid in 1958 (at one point he had told Deeds that Blake treated him "like a son"). Realizing Emilio is Longfellow's cousin, Deeds convinces him they must stop Cedar and that he is the rightful CEO. As a result of Emilio supplanting Longfellow as the heir, Deeds' sale of shares are retracted and Cedar is fired.
Emilio immediately takes control of Blake Media and fires Cedar. Babe then reconciles with and kisses Deeds after professing her love for him. As they leave the meeting, Emilio thanks Deeds for his support and offers him a billion dollars, some of which Deeds spends on red Corvettes for everyone in Mandrake Falls. When he returns to the pizzeria with Babe, he learns that Hallmark is interested in buying one of his greeting cards: the one he wrote for Babe when he professed his love for her. They both share a kiss as the movie ends with Crazy Eyes crashing his Corvette and coming out unharmed.
Cast
Adam Sandler as Longfellow Deeds, Preston Blake's nephew, a friendly, helpful owner of a small-town pizzeria who also writes greeting cards
Winona Ryder as Babe Bennett, a reporter for the tabloid TV show Inside Access, who pretends to be Pam Dawson, school nurse, to get close to and gather information on Deeds
John Turturro as Emilio Lopez, Preston Blake's long-serving butler and illegitimate son (therefore Deeds' cousin and the true heir to Blake Media). He has a habit of sneaking up on people unexpectedly, and he also has a foot fetish.
Allen Covert as Marty, a junior reporter for Inside Access, infatuated with and a cohort of Babe, appearing in several disguises to spy on Deeds
Peter Gallagher as Chuck Cedar, the CEO for Blake Media, and Preston Blake's longtime number two. He plots to seize control of Blake Media so he can make a huge profit selling it.
Jared Harris as Mac McGrath, the head of Inside Access who reports on Deeds' antics in New York.
Erick Avari as Cecil Anderson, the good-hearted General Counsel for Blake Media
Rob Schneider (uncredited, in two brief scenes) as Nazo, a food delivery man, the same character in another Sandler film, Big Daddy
Peter Dante as Murph, one of Deeds' drunkard friends who works at his pizzeria
Conchata Ferrell as Jan, a close friend of Deeds who works in the pizzeria and is a retired rodeo clown
Harve Presnell as Preston Blake, the billionaire founder of Blake Media who dies at the beginning of the film
Steve Buscemi as Crazy Eyes, a citizen of Mandrake Falls and one of Deeds' customers; he suffers from severe amblyopia
Brandon Molale as Kevin Ward, the New York Jets quarterback
Blake Clark as Buddy Ward, Kevin Ward's father
John McEnroe as himself
Radio Man as himself; a homeless man who lives in Central Park
Jennifer Tisdale as a Card Reader
Al Sharpton as himself
J.B. Smoove as Reuben
Walter Williamson as Kurt
Roark Critchlow as William
Billy St. John as George
George Wallace as NAACP administrator
Aloma Wright as Coretta Keeling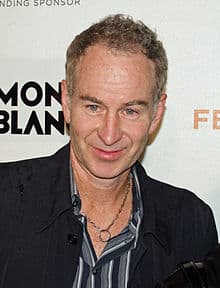 © Image credit
Production
The producers were looking for a small, "old-fashioned, New England-type" town close to New York, when they serendipitously discovered New Milford, Connecticut, and, upon having lunch there at "The Bistro Cafe", decided the town would be the perfect choice to portray the fictional home-town of Deeds, Mandrake Falls, New Hampshire, and the cafe was a great location to use as "'Deeds' Pizza" restaurant. Some scenes were also shot in Carmel, New York.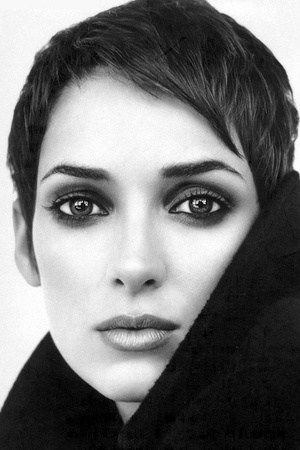 © Image credit
Critical response
The film received mainly negative reviews from critics. On Yahoo! Movies, it was graded a C- from critics and a B- from users. On Rotten Tomatoes, the movie received a rating of 22%, with the average rating score of 4 out of 10. Mr. Deeds received three Razzie Award nominations including Worst Actor (Adam Sandler), Worst Actress (Winona Ryder) and Worst Remake or Sequel.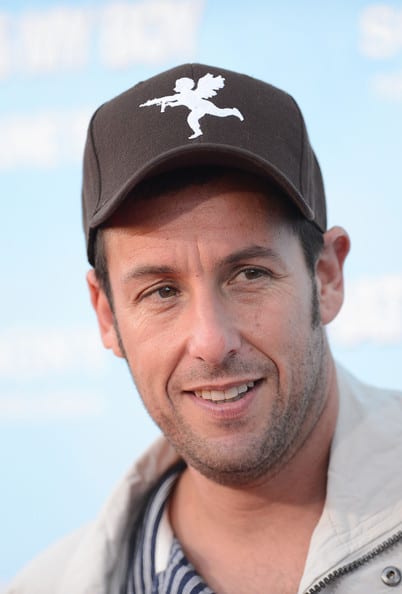 © Image credit