Return to Mayberry is an American television reunion movie for the 1960s American sitcoms The Andy Griffith Show and, to an extent, Mayberry R.F.D. as well. The movie premiered on April 13, 1986, on NBC, and was the highest-rated telemovie of 1986. Sixteen of the original cast members reunited for the movie and its success could have led to additional Mayberry programs, but Griffith was committed to Matlock for the 1986-87 season.
Plot
Andy Taylor (Andy Griffith), now a US Postal Inspector, returns to his hometown of Mayberry, North Carolina with wife Helen (Aneta Corsaut)–whom he had married in 1968, on the sequel series Mayberry R.F.D.–but without his second-born son Andy, Jr. (christened on R.F.D.). Andy returns to Mayberry to see son Opie (Ron Howard) into fatherhood. Andy also plans to run in the soon-to-be held sheriff's election, as he has already asked county clerk Howard Sprague to prepare the paperwork. Andy puts aside any thoughts of running when he learns that his old deputy and cousin, Barney Fife (Don Knotts), left Raleigh, and was appointed acting sheriff. Barney intends to win the elected position outright. However, the citizens question the easily riled Barney's sanity when he falls for a commercial ploy touting a Myer's Lake monster. Meanwhile, Opie ponders moving his family out of Mayberry to expand his journalism career.
Most of the characters from the old series are revisited. The slightly milquetoast Howard Sprague (Jack Dodson), in an attempt to look younger, is seen in various hues of hair color. Gomer Pyle (Jim Nabors), having returned to civilian life following his stint in the Marines, shares filling-station duties with his cousin Goober (George Lindsey) and the pair are seen together for only the third in Mayberry history, (once in the episode "Fun Girls and once in an episode of Gomer Pyle, USMC). Howard Morris and Denver Pyle reprise the hillbilly roles of Ernest T. Bass and Briscoe Darling, respectively, along with Maggie Peterson and The Dillards as the rest of the Darling clan. Otis Campbell (Hal Smith), the former town drunk, has become sober and now drives an ice cream truck.
In the end, Andy learns that hotel owner Wally Butler was using Ernest T. Bass and Barney to propagate a lake monster panic. A dragon artifact was confiscated from a defunct restaurant and planted in the lake to boost business. Andy makes it look like Barney is the one who really figured out the scheme. At a "Fife victory rally", Barney learns that Andy canceled his bid out of friendship. Barney then makes an emotional withdrawal speech and endorses Andy. Andy agrees to serve and Barney and a divorced Thelma Lou (Betty Lynn) finally get married. The last shot seen is of the "new" sheriff and deputy lowering and folding up an American flag on Mayberry's Main Street.
Changes
Most of the surviving cast members of The Andy Griffith Show reprised their roles in the reunion movie. One notable exception was Frances Bavier, who played Aunt Bee for all eight seasons as well as two seasons of Mayberry R.F.D. Bavier had retired shortly after leaving R.F.D. in 1970. Her absence was explained by a scene in which Andy visits the cemetery where Aunt Bee is buried. Bee had apparently died at some point between the end of Mayberry R.F.D. and the events of this movie. (Bavier could not be in the movie due to illness, and she in fact did die three years later.) Elinor Donahue (as Ellie Walker) and Jack Burns (as Warren Ferguson) were two other cast members not to be involved in the movie. Some of the main R.F.D. regulars, including Sam Jones, son Mike, and Millie Swanson–all of whom were first introduced on the last season of The Andy Griffith Show itself–were also absent. (Ken Berry, who had played Jones, was forced to decline as he was busy playing Vinton Harper on Mama's Family.) Former series regulars Howard McNear (as Floyd Lawson), Hope Summers (as Clara Edwards), and Paul Hartman (as Emmett Clark) were all long deceased.
Also in the movie, Gomer and his long time sweetheart LuAnn (Gomer Pyle, U.S.M.C.) had, implicitly, gone their separate ways, as Gomer was shown as being unattached in this TV movie. No explanation is given as to the end of Gomer's career in the U.S. Marine Corps, other than his civilian presence in Mayberry. Barney and Thelma Lou (Betty Lynn) finally married in the movie. In a 1966 episode Barney returned home to rekindle their relationship only to find out that Thelma Lou had married someone else. In the movie, it is briefly mentioned by Andy that Thelma Lou's first marriage had lasted only 18 months, although Barney quickly corrects him stating that they were only married 16 months. Regardless, their decades-long courtship finally ended in matrimony. There is also no mention of Andy and Helen having any children, although Griffith and Corsaut's final guest appearance in Mayberry R.F.D. was in the episode "Andy's New Baby".
Since the outdoor sets from the original series had long since been destroyed, the producers had to rebuild the "town" set from scratch. As a result, there were some differences between this version of Mayberry and the one from the TV series. One of the more notable differences was that the main street went past the courthouse rather than ending at the building, and that there was a small island with a flagpole on the street in front of the courthouse.
Like with the brother on Ron Howard's later series Happy Days, Howard's Mayberry character also had a brother who vanished without mention since Andy, Jr., christened on Mayberry RFD in the episode "Andy's New Baby," apparently neither attended Barney's wedding nor was his name brought up during the course of this film.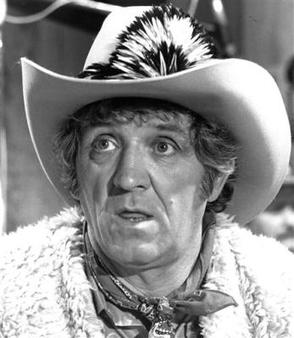 Reception
Although Return to Mayberry was a ratings success, its critical reception was more ambiguous. A review in The New York Times opined that its "slow pace, extremely modest level of humor and straightforward and predictable plotting make Return to Mayberry a less appealing reunion for the audience than it may have been for its actors." Time discussed the film only when it was in its last days of production, and–despite the laudatory "Even on TV's crowded reunion calendar, Return to Mayberry is a special event"–offered no substantive comment on the merits of the finished product. More modern reviews have been kinder, calling it "marvelous blast from the past" and a reunion that "worked largely because the producers kept the original flavour of the series yet brought the show up to date".
2004 re-broadcast
In a few U.S. markets, Mayberry was controversially rebroadcast on Veterans Day in 2004. Some ABC affiliates used Mayberry as a replacement for the network's unedited rebroadcast of the film, Saving Private Ryan. These affiliates opted out, because Ryan included language which the Federal Communications Commission (FCC) had, in March 2004, ruled "indecent and profane". Mayberry was seen as a "safe" alternative, despite the fact that Ryan had already aired on the network (and these same affiliates) in 2001 and 2002. The then-chief executive of Citadel Communications — the main affiliate owner to rebroadcast Mayberry — cited the then-recent 2004 US Presidential election as a justification: "We're just coming off an election where moral issues were cited as a reason by people voting one way or another", the executive claimed, "and, in my opinion, the commissioners are fearful of the new Congress." In the end, however, no complaints were lodged against ABC affiliates which showed Ryan, perhaps because even conservative watchdogs like the Parents Television Council supported the unedited rebroadcast of the film.
Confusion with other reunions
In 2003, four surviving cast members (Griffith, Howard, Knotts, and Nabors) came together for a reunion special that featured the actors reminiscing about their time on the show. The production was interspersed with archival footage and short filmed interviews with some of the other surviving cast members. This special was called The Andy Griffith Show: Back to Mayberry. Some media outlets have occasionally called this show, too, Return to Mayberry, which led to some confusion between the two productions. The title, The Andy Griffith Show: Back to Mayberry, distinguishes this production from a 1993 production titled The Andy Griffith Show Reunion.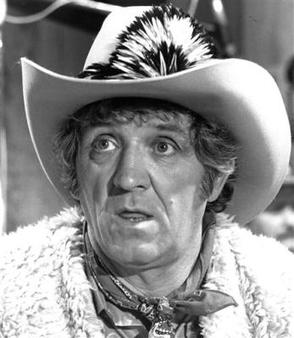 Cast
Andy Griffith as Andy Taylor
Ron Howard as Opie Taylor
Don Knotts as Barney Fife
Howard Morris as Ernest T. Bass
Jim Nabors as Gomer Pyle
George Lindsey as Goober Pyle
Aneta Corsaut as Helen Crump Taylor
Jack Dodson as Howard Sprague
Betty Lynn as Thelma Lou
Maggie Peterson as Charlene Darling
Denver Pyle as Briscoe Darling
Hal Smith as Otis Campbell
Rodney Dillard as Rodney Darling
Doug Dillard as Doug Darling
Mitch Jayne as Mitch Darling
Other media
The film was originally released on NTSC VHS in 1989 by Video Treasures under license from Viacom (ASIN B001D1G5KY). It was re-released in 1994 by Regent Entertainment (ASIN B0001JUGLI). Later, the rights reverted to Paramount, which had been sold to Viacom in 1994.
The film was re-released on DVD as a bonus feature included with The Andy Griffith Show boxed set (ASIN B000NA21YA).
Film was released as a special feature on the DVD The Andy Griffith Show 50th Anniversary: The Best of Mayberry in December 2010.