Gary Leonard Oldman (born 21 March 1958) is an English actor, filmmaker, and musician. Oldman rose to prominence in the United Kingdom with his portrayals of Sid Vicious in Sid and Nancy (1986) and Joe Orton in Prick Up Your Ears (1987), as well as that of a football firm leader in The Firm (1989), before going on to achieve international renown as Lee Harvey Oswald in JFK (1991) and Count Dracula in Bram Stoker's Dracula (1992). Oldman starred as antagonist Norman Stansfield in Léon: The Professional (1994), as well as the villains of motion pictures such as True Romance (1993), The Fifth Element (1997), Air Force One (1997), and The Contender (2000); he meanwhile gave an acclaimed reading of Ludwig van Beethoven in Immortal Beloved (1994). In the 21st century, Oldman is known for his portrayals of Sirius Black in the Harry Potter series, James Gordon in Christopher Nolan's The Dark Knight trilogy, and George Smiley in Tinker Tailor Soldier Spy (2011).
As of 2014, films starring Oldman have grossed over $4 billion in the United States, and over $10.5 billion worldwide. He has received various honours during his career, and has been hailed by peers, directors, and critics. Outside of acting in films, he wrote and directed Nil by Mouth (1997), starred in the Friends two-part episode "The One with Monica and Chandler's Wedding" (2001), featured in music videos by artists including David Bowie and Guns N' Roses, and has played voice acting roles such as Viktor Reznov in the Call of Duty video game series and Lord Shen in Kung Fu Panda 2 (2011). A Royal Shakespeare Company and Royal Court Theatre alumnus, he is also a multi-award winning stage actor.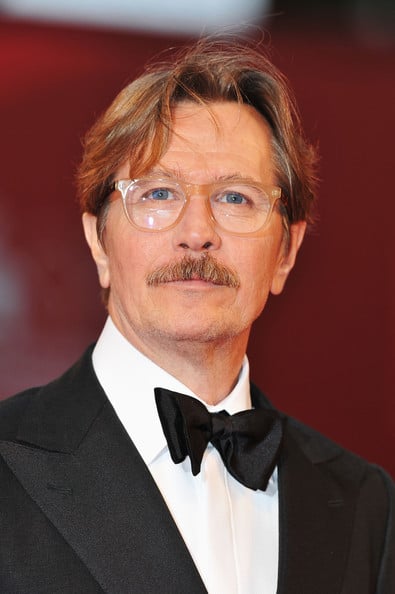 Early life
Oldman was born in New Cross, London, the son of Kathleen (née Cheriton; born 28 November 1919), a housewife, and Leonard Bertram Oldman (21 May 1921 – October 1985), a former sailor who also worked as a welder. He has stated that Leonard was an alcoholic who left the family when Oldman was seven years old. Oldman attended West Greenwich School in Deptford, leaving school at the age of 16 to work in a sports shop. He was a pianist as a child, and later a singer, but gave up his musical aspirations to pursue an acting career after seeing Malcolm McDowell's performance in the 1971 film The Raging Moon. In a 1995 interview with Charlie Rose, Oldman said: "Something about Malcolm just arrested me, and I connected, and I said, 'I wanna do that'."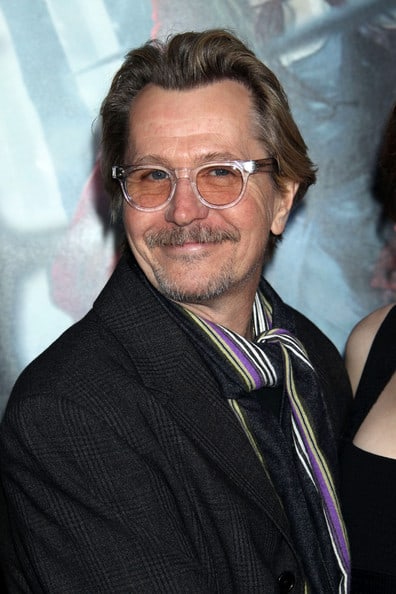 Theatre and early films (1979-1990)
Oldman studied with the Young People's Theatre in Greenwich during the mid-1970s, while working jobs on assembly lines, as a porter in an operating theatre, selling shoes and beheading pigs in an abattoir. He later won a scholarship to attend the Rose Bruford College in Sidcup, Southeast London, from which he graduated with a BA in Acting in 1979. Oldman describes himself as 'shy' although a diligent worker during his time at Rose Bruford, where he performed roles such as Puck in the performance of Shakespeare's A Midsummer Night's Dream. After leaving school, Oldman was the first in his class to receive professional work.
Before enrolling at Rose Bruford, Oldman had unsuccessfully applied to the Royal Academy of Dramatic Art (RADA), which welcomed him to try again the following year, but advised him to find something else to do for a living. When asked by Charlie Rose if he had reminded RADA of this, Oldman joked that "the work speaks for itself". He made his professional stage debut in 1979 as Puss, alongside Michael Simkins and Peter Howitt, in Dick Whittington and His Cat, at York's Theatre Royal. The play then ran in Colchester, then with Glasgow's Citizens Theatre; Oldman's work ethic and trademark intensity would make him a favourite with audiences in Glasgow during the 1980s.
From 1980 to 1981, he appeared in The Massacre at Paris (Christopher Marlowe), Desperado Corner (Shaun Lawton), and Robert David MacDonald's plays Chinchilla and A Waste of Time. He performed in a 6-month West End run of MacDonald's Summit Conference, opposite Glenda Jackson, in 1982. Also that year, Oldman made his film debut in Colin Gregg's Remembrance, and would have starred in Don Boyd's Gossip if that film had not collapsed. The following year, he landed a starring role as a skinhead in Mike Leigh's film Meantime, and moved on to Chesterfield to assume the lead role in Entertaining Mr Sloane (Joe Orton). Afterwards, he went to Westcliffe to star in Saved (Edward Bond).
Saved proved to be a major breakthrough for Oldman. Max Stafford-Clark, artistic director of the Royal Court Theatre, had seen Oldman's performance and cast him as Scopey, the lead role of Bond's The Pope's Wedding, in 1984. For his acclaimed performance, he won two of British theatre's top honours: the Time Out Fringe Award for Best Newcomer, and the Drama Theatre Award for Best Actor–the latter of which was shared with future film co-star Anthony Hopkins for his performance in Pravda. His turn in The Pope's Wedding led to a run of work with the Royal Court, and from 1984 to 1986 he appeared in Rat in the Skull (Ron Hutchinson), The Desert Air (Nicholas Wright), Cain and Abel, The Danton Affair (Pam Gems), Women Beware Women (Thomas Middleton), Real Dreams (Trevor Griffiths) and all three of Bond's The War Plays: Red Black and Ignorant, The Tin Can People and Great Peace. Oldman was a member of the Royal Shakespeare Company from 1985 to 1986. The 1984 production of The Pope's Wedding had been seen by director Alex Cox, who offered Oldman the part of ill-fated rocker Sid Vicious in the 1986 film Sid and Nancy. He twice turned down the role before accepting it, because, in his own words: "I wasn't really that interested in Sid Vicious and the punk movement. I'd never followed it. It wasn't something that interested me. The script I felt was banal and 'who cares' and 'why bother' and all of that. And I was a little bit sort-of with my nose in the air and sort-of thinking 'well the theatre – so much more superior' and all of that." He reconsidered based on the salary and the urging of his agent. In 1987, Oldman gained his third starring film role as Joe Orton in Prick Up Your Ears, for which he received a BAFTA nomination for Best Actor. That same year, Oldman appeared in the plays The Country Wife (William Wycherley) and Serious Money (Caryl Churchill). Director Luc Besson told how, on the set of The Fifth Element (1997), Oldman could recite any scene from Hamlet (William Shakespeare), in which he had starred a decade earlier.
Oldman's performances in Sid and Nancy and Prick Up Your Ears were widely acclaimed, and paved the way for work in Hollywood. Prominent United States film critic Roger Ebert, on the basis of Oldman's work in those films, described him as "the best young British actor around". His portrayal of Vicious was applauded by many, perhaps most notably ex-Sex Pistols vocalist John Lydon, who despite questioning the authenticity of the film, described Oldman as a "bloody good actor". Oldman lost considerable weight for the role and was hospitalised. His performance would go on to be ranked No. 62 in Premiere magazine's "100 Greatest Performances of All Time" and No. 8 in Uncut magazine's "10 Best actors in rockin' roles", the latter describing his portrayal as a "hugely sympathetic reading of the punk figurehead as a lost and bewildered manchild." In late 1988, he starred opposite long-time hero Alan Bates in We Think the World of You, and alongside Dennis Hopper and Frances McDormand in the 1989 film Chattahoochee. In 1989, Oldman also starred as football hooligan Clive Bissel in British drama The Firm, a performance which Total Film numbered as one of his best and called "stunning" and "fearless" in 2011. In 1990 he costarred with Tim Roth in Rosencrantz & Guildenstern Are Dead, Tom Stoppard's film adaptation of his own play of the same name. Total Film also praised the movie, calling Oldman's character "a blitz of brilliant comedy timing and pitch perfect line delivery." Oldman starred opposite Sean Penn and Ed Harris in State of Grace (1990), his first prominent US film; Roger Ebert described Oldman's turn as the highlight. Janet Maslin, another noted US film critic, referred to his work as "phenomenal". Oldman moved to the United States in the early 1990s, where he has resided since. Oldman and other young British actors of the 1980s who were becoming established Hollywood film actors, such as Tim Roth, Bruce Payne, Colin Firth, Daniel Day-Lewis and Paul McGann, were dubbed the "Brit Pack", of which Oldman was de facto leader.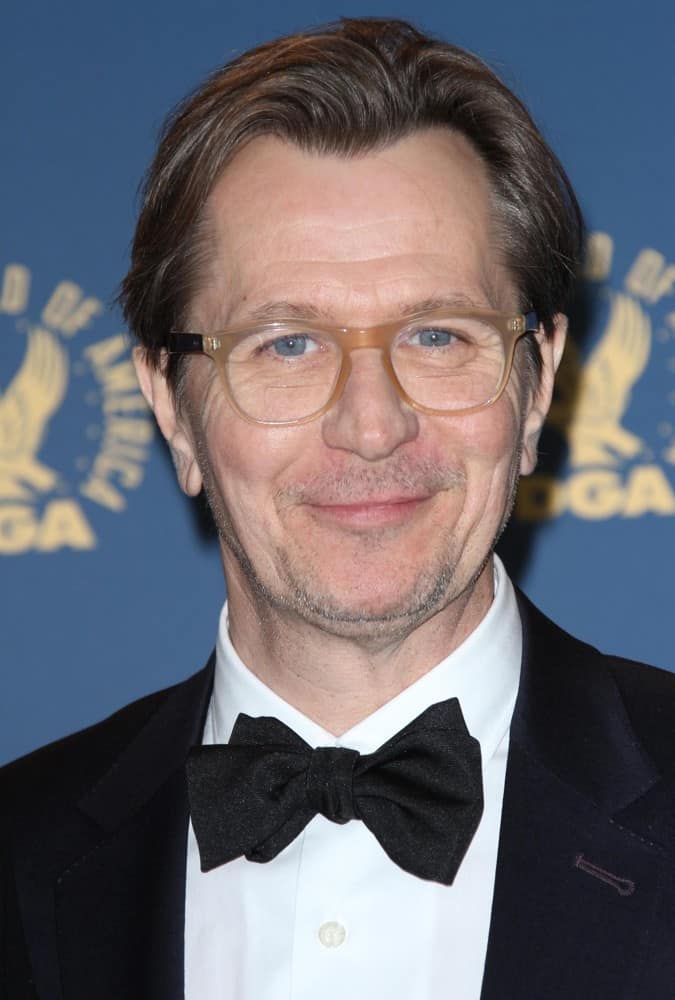 Villain roles and mainstream success (1991-2001)
In 1991, Oldman starred in his first US blockbuster, playing Lee Harvey Oswald in Oliver Stone's JFK. The following year, he starred as Count Dracula in Francis Ford Coppola's romance-horror Bram Stoker's Dracula. A commercially successful film adaptation of Bram Stoker's 1897 novel, it was a box office success worldwide. Oldman's performance was recognised as the best male performance of 1992 by the Academy of Science Fiction, Fantasy & Horror Films, which awarded Oldman the Best Actor award. Oldman would later become a popular portrayer of villains: he played violent pimp Drexl Spivey in the Tony Scott-directed, Quentin Tarantino-written True Romance (1993), a role which MSN Movies described as "one of cinema's most memorable villains"; a sadistic prison warden in Murder in the First (1995), futuristic corporate tyrant Jean-Baptiste Emanuel Zorg in The Fifth Element (1997), and Dr. Zachary Smith/Spider Smith in the commercially successful but critically panned Lost in Space (1998). Oldman was considered for two roles in Quentin Tarantino's Pulp Fiction (1994), but neither were realised: Tarantino contemplated Oldman as gangster Jules Winnfield (played by Samuel L. Jackson), while TriStar executives recommended him for drug dealer Lance (portrayed by Eric Stoltz).
In 1994's Léon: The Professional, he played corrupt DEA officer Norman Stansfield, which has since been named by multiple publications as one of the best villains of modern cinema. Oldman also displayed a skill for world accents; along with the Transylvanian Count Dracula, he played German-born Viennese composer Ludwig van Beethoven in Immortal Beloved, and Russian terrorist Egor Korshunov in the 1997 blockbuster Air Force One. He portrayed another historical figure, Pontius Pilate, in Jesus (1999). He also appeared as the Devil in the 1993 music video to Guns N' Roses single "Since I Don't Have You", and served as a member of the Jury at the 1993 Cannes Film Festival. Oldman's visibility as one of the foremost portrayers of villains in Hollywood became apparent when MTV's Celebrity Deathmatch aired a match between Oldman and Christopher Walken to determine the greatest cinematic villain.
Oldman appeared opposite Jeff Bridges as zealous Republican congressman Sheldon Runyon in The Contender (2000), in which he was also credited as a producer. Oldman received a Screen Actors Guild Award nomination for his performance. In 2001, he starred opposite Anthony Hopkins in Hannibal, as Mason Verger, the only surviving victim of Hannibal Lecter. He reportedly spent six hours per day in the make-up room to achieve the character's hideously disfigured appearance. It marked the second time that Oldman had appeared opposite Hopkins, a personal friend who was part of the supporting cast of Bram Stoker's Dracula. Oldman is uncredited in the film, reportedly over a dispute regarding top billing, which was going to co-star Anthony Hopkins and Julianne Moore. He received an Emmy Award nomination for two guest appearances in Friends in May 2001, appearing in the two-part episode "The One With Chandler and Monica's Wedding" as Richard Crosby, a pedantic actor who insists that "real" actors spit on one another when they enunciate, leading to tension, then later friendship, between Joey Tribbiani (Matt LeBlanc) and himself. Oldman had previously worked with LeBlanc on Lost in Space.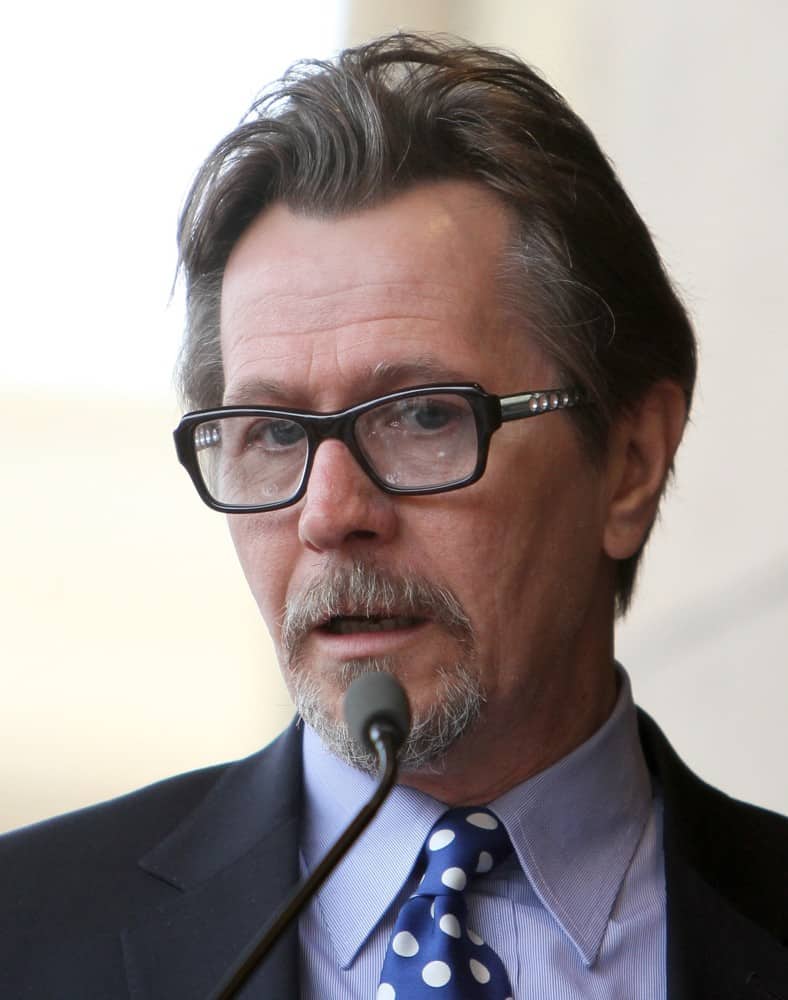 Career slump and resurgence (2001-present)
Following his Friends appearance, Oldman did not appear in any significant roles until 2004, starring only in independent films. He starred in the generally well received Interstate 60 (2002), as well as Tiptoes (2003) and Sin (2003), both of which were received poorly by critics. Although the film failed to impress critics, Oldman did garner praise for his portrayal of a man with dwarfism in Tiptoes: it was included in Mark Kermode's "Great Acting in Bad Films", and Variety described his work as "astonishingly fine". He starred as the Devil in the BMW short film, The Hire: Beat the Devil (2002), and contributed voice acting to several video games. The Guardian described this time period as the "low point" of Oldman's career, consisting of "barrel-scraping roles". Oldman himself has stated that raising his young children took precedence over his career during this time, and that he generally accepted films that did not require him to be separated from his family for long periods.
In 2004, Oldman returned to prominence when he landed a significant role in the Harry Potter film series, playing Harry Potter's godfather Sirius Black. Oldman and star Daniel Radcliffe reportedly became very close during the filming of the series. The following year, Oldman starred as James Gordon in Christopher Nolan's commercially and critically successful Batman Begins, a role that he reprised in the even more successful sequel The Dark Knight (2008) and once more in the conclusion, The Dark Knight Rises (2012). Prominent film critic Mark Kermode, in reviewing The Dark Knight, downplayed claims that Heath Ledger's Joker was the highlight of the film, saying, "the best performance in the film, by a mile, is Gary Oldman's … it would be lovely to see him get an Academy Award nomination because actually, he's the guy who gets kind of overlooked in all of this." Oldman co-starred with Jim Carrey in the 2009 version of A Christmas Carol in which Oldman played three roles. He had a starring role in David Goyer's supernatural thriller The Unborn, released in 2009. In 2010, Oldman co-starred with Denzel Washington in The Book of Eli. He also played a lead role in Catherine Hardwicke's Red Riding Hood. Oldman voiced the role of villain Lord Shen and was nominated for an Annie Award for his performance in Kung Fu Panda 2.
Oldman received strong reviews and earned his first Academy- and second (acting) BAFTA Award nominations for his portrayal of British spy George Smiley in Tinker Tailor Soldier Spy (2011), a re-adaptation of the John le Carré novel, directed by Tomas Alfredson. In addition, he was chosen by Screened, and W Magazine for giving one of the best performances of 2011. To prepare for the role of George Smiley, Gary Oldman gained 15 pounds by eating a lot of treacle sponge and custard to "put on a bit of middle-aged tummy". Oldman also watched Alec Guinness' performance in Tinker Tailor Soldier Spy, and paid a visit to Smiley's creator John le Carré: "The way he touched his shirt, spoke and so on, I took all that and used it. I hope he won't mind, but Smiley is in his DNA."
In 2012, Oldman played Floyd Banner, a big-hitting mobster, in John Hillcoat's Lawless, alongside Tom Hardy, Shia LeBouf, Guy Pearce and Jessica Chastain. In 2013, Oldman portrayed Nicholas Wyatt, a ruthless CEO, in Robert Luketic's Paranoia, along with Harrison Ford and Liam Hemsworth. In 2014, Oldman starred alongside Joel Kinnaman, Abbie Cornish, Michael Keaton, and Samuel L. Jackson in the remake of RoboCop, as Norton, the scientist who creates RoboCop. Also that year, Oldman starred in Dawn of the Planet of the Apes as one of the leads alongside Jason Clarke and Keri Russell.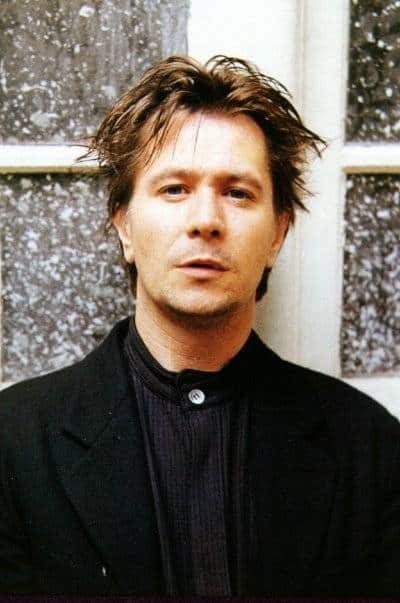 Future projects
Oldman will play the head of police that investigates Tom Hardy's character in Child 44 alongside Noomi Rapace and Joel Kinnaman. Also in 2015, Oldman will play the head of the CIA in Criminal directed by Ariel Vromen alongside Kevin Costner, Tommy Lee Jones, Ryan Reynolds, Alice Eve, and Gal Gadot. He is also set to star as the lead as a troubled Afghanistan war veteran trying to come to terms with his past while searching for his family in post-apocalyptic America for thriller Man Down directed by Dito Montiel alongside Shia LaBeouf and Kate Mara.
He is slated to direct a biopic about Eadweard Muybridge entitled Flying Horse.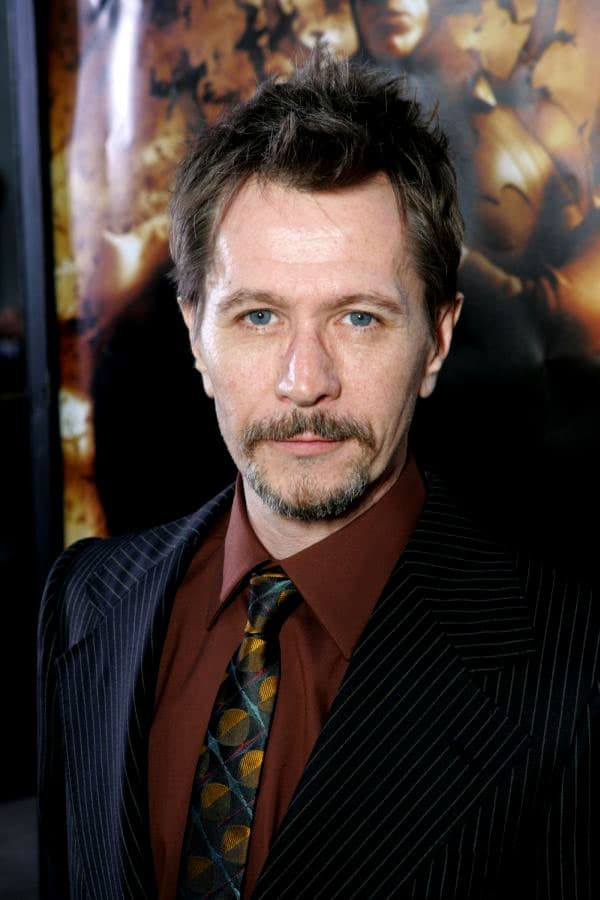 Filmmaking
In 1997, Oldman directed, produced, and wrote the award-winning Nil by Mouth, a film partially based on his own childhood. Nil by Mouth went on to win the BAFTA Alexander Korda Award for Best British Film (shared with Douglas Urbanski) and also the BAFTA Award for Best Screenplay, the Channel 4 Director's Award, and an Empire Award. In 1999, it was adjudged by the British Academy of Film and Television Arts as one of the hundred best British films of the 20th century. Nil by Mouth was listed by Time Out as number twenty-one of the top 100 best British films ever.
Oldman and producing partner Douglas Urbanski formed the SE8 GROUP to produce Nil by Mouth. The company also produced The Contender, which also starred Oldman. He has finished his latest screenplay, Chang & Eng, co-written with Darin Strauss, based on the author's book of the same name; SE8 Group will produce. In September 2006, Nokia Nseries Studio released the Oldman-directed short film Donut, with music by Tor Hyams. The film was shot with an N93 to promote the phone. Juliet Landau made a 25-minute documentary about the making of the video. In 2011, he directed a music video for Alex Eden's first single, "Kiss Me Like the Woman You Loved", for Side Tracked Records.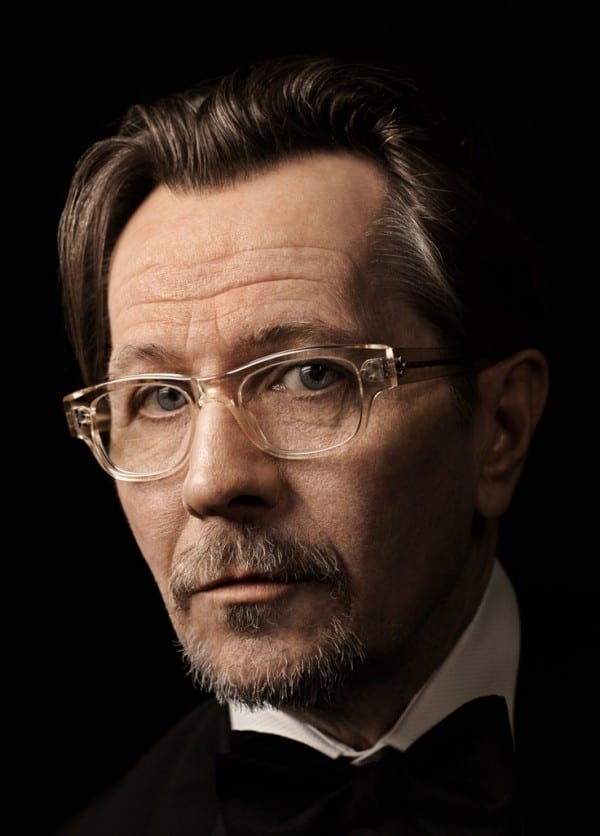 Music
Oldman has had a keen interest in music from an early age. He is a proficient pianist and stated in a 1995 interview with Charlie Rose that he would rather be a musician than an actor. Oldman sang several tracks on the Sid and Nancy soundtrack, on which he performed alongside original Sex Pistols bassist Glen Matlock, and sang and played live piano in the 1988 movie Track 29. He traced over Beethoven compositions in 1994's Immortal Beloved. He also tutored Harry Potter star Daniel Radcliffe on bass guitar. Oldman appeared on Reeves Gabrels' album The Sacred Squall of Now, performing a vocal duet with David Bowie on the track "You've Been Around". He produced a live performance by former White Stripes member Jack White in conjunction with Vevo and YouTube.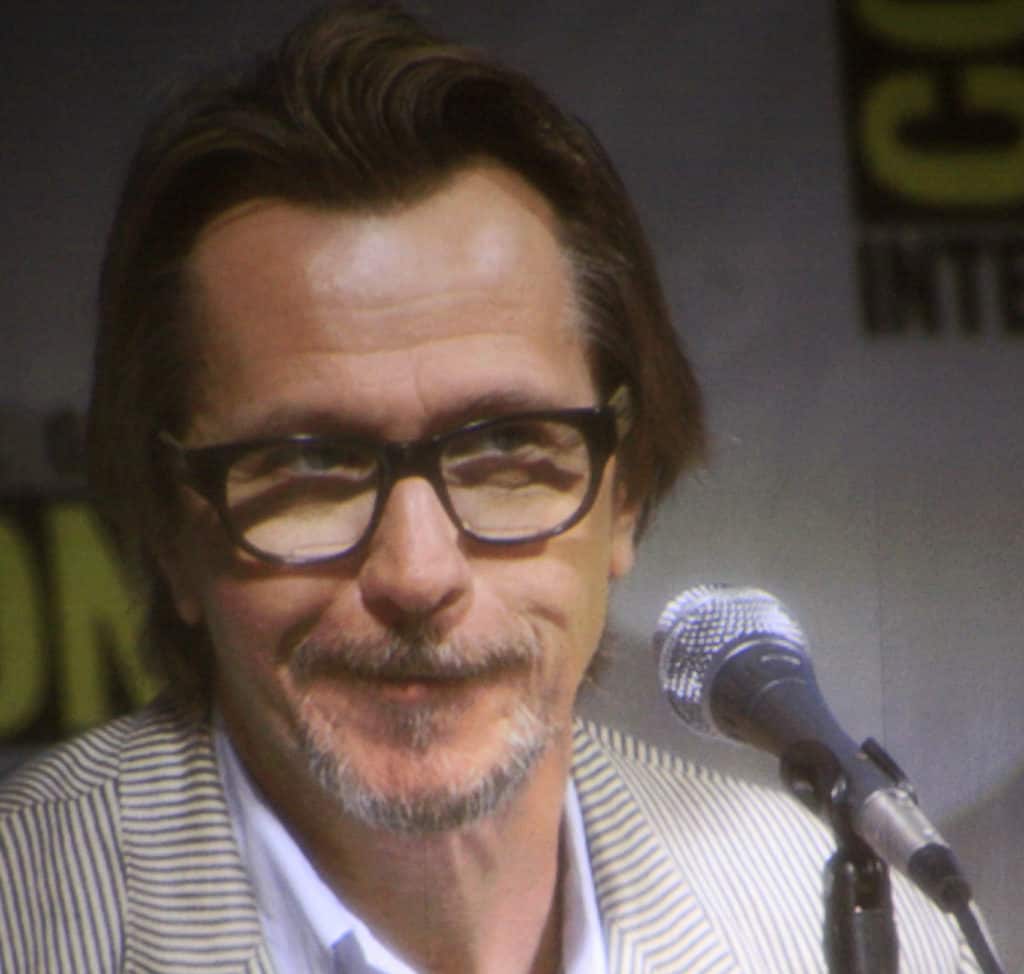 Voice acting
Oldman participated in the creation of The Legend of Spyro games, produced by Sierra Entertainment. He provided the voice of the Fire Guardian, Ignitus. He voices Sergeant Viktor Reznov and scientist Daniel Clarke in the Call of Duty games. He also provides the narration of Sergeant Jack Barnes in the Spearhead expansion for Medal of Honor: Allied Assault.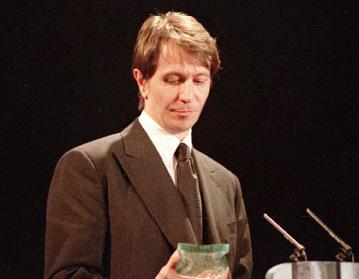 Acting style
Oldman was almost immediately typecast as a criminal in his film career. The necessity to express villainous characters in an overtly physical manner led to the cultivation of his 'big' acting style, which hearkened back to his classical theatre training and would become his trademark; this encompassed "playing everything" via layered performances that vividly express each character's emotions and internal conflicts. This approach has garnered Oldman much acclaim during his career, but has also, on occasion, led critics to dismiss performances as overacting of a superfluous nature.
Of his acting, Oldman has said, "[I]t's my influence on those roles that probably they feel bigger than life and a little over-the-top. I mean, I do go for it a bit as an actor, I must admit." Oldman's proficiency with accents has been praised, and his on-screen diversity has brought critical acclaim. His in-depth research of roles has been noted, as well as his devotion to them: he was hospitalised after losing significant weight for Sid and Nancy.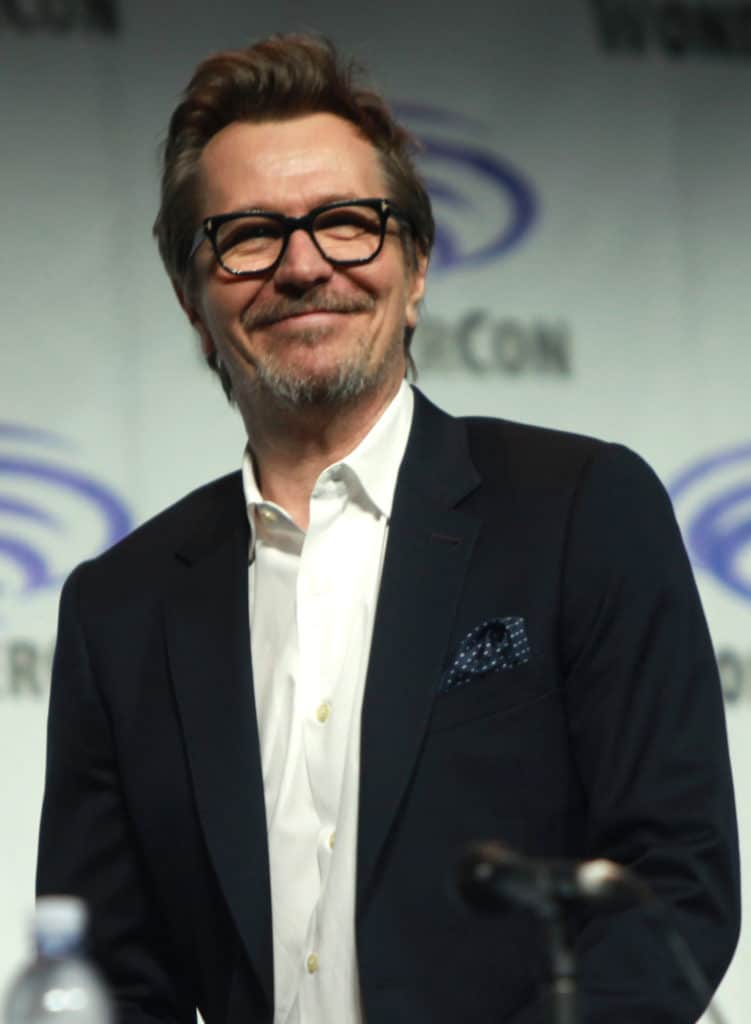 Acclaim and influence
Oldman has long established a cult following among film fans. He is known for playing the primary antagonist in a number of popular motion pictures, which has seen him referenced in popular culture. At the peak of his popularity in the 1990s, Oldman was dubbed by Empire magazine as Hollywood's "psycho deluxe", and was spoofed on popular television shows such as Fox comedy series In Living Color and MTV's Celebrity Deathmatch, as well as drafted in to appear on the first ever cover of Loaded magazine. In 1993, he appeared prominently in the music video for Annie Lennox's international hit "Love Song for a Vampire", written for the soundtrack to Bram Stoker's Dracula, and had a cameo role as the Devil in the video for Guns N' Roses single "Since I Don't Have You"–Oldman also played the Devil in the 2002 BMW short Beat the Devil, alongside Clive Owen, James Brown and Marilyn Manson. He starred as a sleazy priest in the controversial religious-themed video for David Bowie's 2013 single "The Next Day". In contrast to his often dark on-screen roles, Oldman's affable real-life demeanour has been noted, and he was named as one of Empire magazine's "100 Sexiest Stars in Film History" in 2007. In 2011, Oldman was voted an "Icon of Film" by Empire readers.
Oldman has garnered critical acclaim for his diverse performances and portrayals of real-life historical figures and is noted for his avoidance of the Hollywood celebrity scene, often being referred to as an "actor's actor". Oldman's work has been acclaimed by many Hollywood figures: Tom Hardy has described Oldman as his "absolute complete and utter hero", and "hands down, the greatest actor that's ever lived"; Brad Pitt, Daniel Radcliffe and Ryan Gosling have also cited Oldman as their favourite actor. Other actors such as Christian Bale, Benedict Cumberbatch, Shia LaBeouf, Joseph Gordon-Levitt, Johnny Depp, Chris Pine, Jason Isaacs and Michael Fassbender have cited Oldman as an influence. Peers including Anthony Hopkins, Ralph Fiennes, John Hurt and Colin Firth have expressed their admiration of Oldman's acting talents, with Firth hailing him as "very strong candidate for the world's best living actor." Oldman's collaborating directors Luc Besson and Christopher Nolan have lauded his work; the former in 1997 called him "one of the top five actors in the world." David Cronenberg said that Oldman "really is a fabulous actor" who gave "the best version" of James Gordon (in Nolan's Dark Knight trilogy).
Prominent film critics such as Roger Ebert, Gene Siskel, Janet Maslin, and Peter Travers have also been outspoken in their appreciation of Oldman; Travers described him as "one of the best actors on the planet." Prior to his first Academy Award nomination for Tinker Tailor Soldier Spy, Oldman was widely regarded as one of the greatest actors never nominated for such an award; Leigh Singer of The Guardian called him "arguably the best actor never Oscar-nominated." In December 2011, the Palm Springs International Film Festival announced that Oldman would be receiving its International Star Award, which honours "an actor or actress who has achieved both critical and commercial international recognition throughout their body of work." The PSIFF chairman called Oldman "a performer whose ability to portray the most extreme of characters is a testament to the enormity of his talent." In 2012, The Hollywood Reporter named Oldman the highest-grossing actor in history, based on lead and supporting roles.
Some of 2011's stand-out film actors appeared in "a video gallery of cinematic villainy" for New York Times Magazine. In early 2012, he contributed in a YouTube video posted by Jimmy Kimmel titled Movie: The Movie. He portrayed shortly a centaur at a medical clinic. Many other famous actors were also present at the trailer.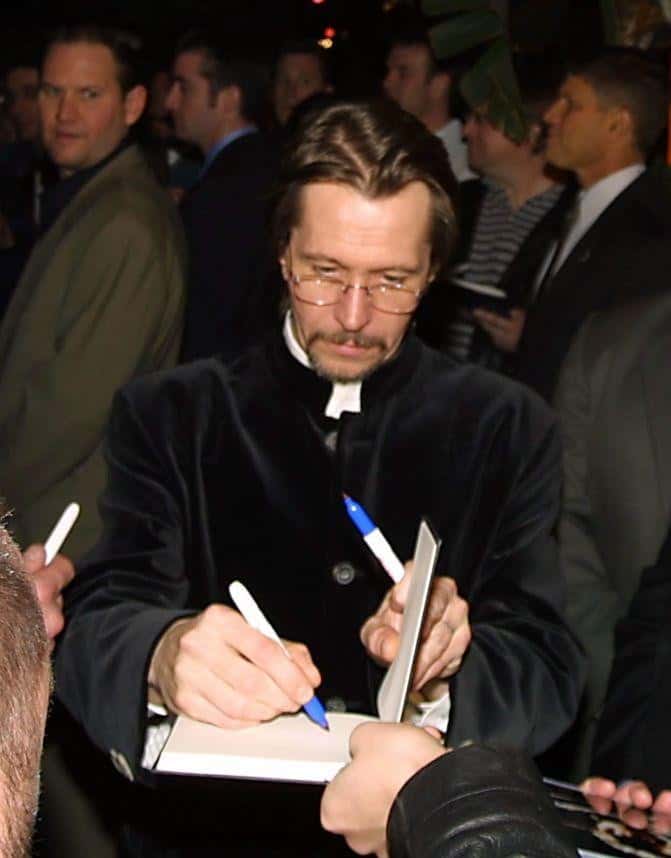 Personal life
Oldman moved to the United States in the early 1990s. Despite numerous lead and supporting roles in major Hollywood productions, he is intensely private with his personal life and is known for his stance on celebrity and the ideals of Hollywood, once stating: "Being famous, that's a whole other career. And I haven't got any energy for it."
Oldman's problems with alcohol were well known during the early 1990s. After a string of alcohol-fuelled debacles he checked himself into Marworth treatment facility in Waverly Township, Pennsylvania, for alcoholism treatment in 1993. In subsequent interviews Oldman acknowledged his problems with alcohol, and called himself a recovering alcoholic on a 2001 interview with Charlie Rose. Today, Oldman lives a teetotal lifestyle and attributes his success in beating his addiction to attending meetings with Alcoholics Anonymous, and has since publicly praised the organisation.
Marriages and family
Oldman married English actress Lesley Manville in 1987 but left her in 1989, three months after their son, Alfie, was born. He met American actress Uma Thurman on the set of State of Grace, and they were married in 1990, but the marriage ended two years later. Oldman then settled into a relationship with Italian actress and model Isabella Rossellini. The couple were rumoured to be engaged in July 1994, but separated two years later. Oldman was married to Donya Fiorentino from 1997 to 2001 and has sons with her. After a lengthy state investigation and trial, Oldman was granted sole legal and physical custody of these two sons, and Fiorentino was only allowed occasional state monitored visits.
On 31 December 2008, Oldman married English singer and actress Alexandra Edenborough in Santa Barbara, California. Alex filed for divorce on January 9, 2015. His sister, Laila Morse, is an actress, best known as Mo Harris in the long-running BBC series EastEnders. She also had a role in Oldman's directorial debut, Nil by Mouth.
Controversy
Oldman was charged with drunk driving in 1991 after a night out in Los Angeles with actor Kiefer Sutherland. A deputy city attorney stated that Oldman's blood alcohol content was found to be more than twice California's limit for legal intoxication.
News reports of a physical altercation with actor Robert De Niro circulated in the early 1990s; Oldman claims that he had never met De Niro at the time.
Some media outlets reported that Oldman was unhappy with the finished product of The Contender (2000) and felt that DreamWorks had edited the film to reflect their pro-Democratic leanings. These claims created controversy. It has been suggested that Oldman was blacklisted in Hollywood for several years as a result.
Oldman's former wife Donya Fiorentino, as part of a child custody battle in 2001, claimed he had a drug habit and abused her. Oldman denied these accusations and stated: "I am convinced she would not have married me if I had not been a successful actor."
In an interview in the July/August 2014 issue of Playboy magazine while promoting Dawn of the Planet of the Apes, Oldman criticized what he deemed as excessive political correctness and the entertainment industry's hypocrisy, and defended such celebrities as Mel Gibson and Alec Baldwin. He stressed that he was not "a fascist or a racist" but, in defense of Gibson claimed, "Mel Gibson is in a town that's run by Jews …" Oldman subsequently issued an apology to the Anti-Defamation League in which he professed "an enormous debt" to the Jewish people for their efforts in building Hollywood, but national director Abraham Foxman was unconvinced by Oldman's statement. Foxman said: "I think [Oldman] feels bad about what he said, but the way he explains it underlines why he said what he said. I'd like to see a little more introspection, a little more understanding and a little more education rather than a statement that looks like a PR move." Oldman made a public apology on the 25 June edition of late-night talk show Jimmy Kimmel Live!, where he stressed that he was "profoundly sorry" for his "insensitive, pernicious and ill-informed" remarks.