Girl, Interrupted is a 1999 American drama film, and a loosely based adaptation of Susanna Kaysen's 1993 memoir of the same name. The film chronicles Kaysen's 18-month stay at a mental institution. Directed by James Mangold, the film stars Winona Ryder (who also served as an executive producer on the film) as Kaysen, with a supporting cast that includes Angelina Jolie, Brittany Murphy, Clea DuVall, Whoopi Goldberg, Elisabeth Moss and Vanessa Redgrave.
Girl, Interrupted was released on December 21, 1999. Although the film received mixed reviews from film critics, Jolie received considerable praise for her performance and won the Academy Award for Best Supporting Actress, a Golden Globe Award and Screen Actors Guild Award.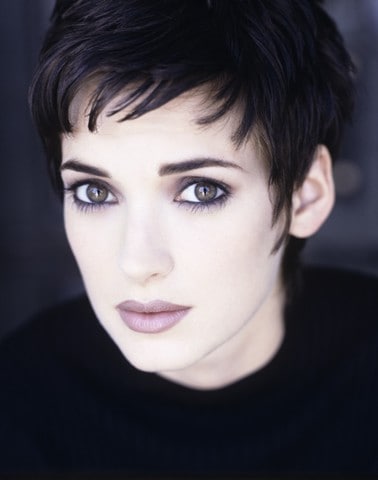 © Image credit
Plot
In April 1967, 18-year-old Susanna Kaysen (Winona Ryder), a depressed and unmotivated girl, is checked into Claymoore Psychiatric Hospital after having a nervous breakdown and taking an overdose of aspirin. She denies the accusation from many that she was attempting to commit suicide, claiming that she was only trying to get rid of her headache. Susanna's mother and father, along with the nurses and therapists, are surprised when Susanna confesses that she does not actually want to go to college and would like to become an independent, free-spirited writer.
Once in the ward, Susanna quickly befriends fellow patients Polly Clark aka "Torch" (Elisabeth Moss), a schizophrenic but childlike girl terribly disfigured due to setting herself on fire; Georgina Tuskin (Clea DuVall), a pathological liar obsessed with The Wizard of Oz; Daisy Randone (Brittany Murphy), an antisocial, pampered girl with agoraphobia and an eating disorder; Janet Webber (Angela Bettis), an anorexic ballerina; and Cynthia Crowley (Jillian Armenante), a mentally disturbed lesbian. Most of all, she is particularly enchanted by Lisa Rowe (Angelina Jolie), a mischievous and charismatic girl diagnosed as a sociopath and who takes pleasure in mocking and manipulating the people around her. Lisa encourages the easily influenced Susanna to stop taking her medication, sneak out of their room together, and resist therapy. On a group visit to a local ice cream shop, Susanna is confronted and harassed by the daughter and wife of an English professor with whom she had an affair. But Lisa, along with the other girls of the ward, defend Susanna, and verbally threaten and tease the two women until they leave the shop.
Susanna is visited by her ex-boyfriend Toby (Jared Leto), who reveals that he is about to be drafted and invites her to run away to Canada with him. He tries to convince her that she is not crazy and that the girls in the asylum are not really her friends, but Susanna, unsure about what she truly wants, refuses to go with him. That night, Polly has an emotional breakdown and wakes half the ward up, screaming and crying. To calm her down, she is placed in solitary confinement by the staff. To cheer her up, Susanna steals a guitar from the music room and sits outside Polly's room with Lisa, singing "Downtown" by Petula Clark. Lisa slips a pill into the mouth of the sleeping orderly, and seduces another orderly to keep him from reporting them. Valerie Owens, a registered nurse (Whoopi Goldberg), refers them to the therapists. Susanna meets the head psychiatrist, Dr. Sonia Wick (Vanessa Redgrave), and attempts to shut her out with a nasty attitude. In response, Wick decides to take Susanna as her patient and she is diagnosed with borderline personality disorder. Lisa is also taken to see the doctor but does not return, and Susanna falls into a depression. Frustrated with Susanna's noncompliance, Valerie thows her into a cold bath to give her a reality check and repels Susanna's insults, stating that in spite of her disorder, she is not crazy, just a "lazy, self-indulgent little girl who is driving herself crazy".
Lisa returns in the middle of the night, and she and Susanna break out of Claymoore. They spend the night at the cozy apartment of the recently released Daisy, whom Lisa antagonizes in her usual, cruel fashion. She viciously accuses Daisy of having an incestuous relationship with her father, and taunts her for continuing to cut herself, saying that Claymoore released her not because she truly recovered, but because they gave up on trying to help her. Although Susanna expresses anger toward Lisa, she is not able to stop her from verbally attacking Daisy, who is pushed to her breaking point by Lisa's heartless comments. In the morning, Susanna discovers that Daisy has slit her wrists and hanged herself in her upstairs bathroom. Unfazed by the suicide, Lisa searches the pockets of Daisy's bath robe and steals whatever cash she can find. She puts the money in Susanna's coat, who is disgusted by Lisa's lack of remorse. Lisa decides that it is time to leave, but Susanna, devastated by what has happened to Daisy, stays behind to phone an ambulance and subsequently return to the hospital, while Lisa remains at large. Susanna also adopts Daisy's cat, Ruby and takes her back to the ward. After Daisy's death, Susanna stops feeling sorry for herself and in the next few weeks, she even begins to cooperate with her doctors and responds to her therapy, expressing her feelings through writing and painting. With Susanna seemingly healthier, she is scheduled to be released.
Lisa is finally caught and returned by the police. Upon learning about Susanna's pending release, a jealous Lisa targets Susanna for ridicule and emotional abuse. On her last night at Claymoore, Susanna awakens to discover Lisa in the maze of restricted corridors beneath the ward, reading Susanna's stolen diary aloud to Georgina and Polly, including all of her personal thoughts and private comments she has made about the other patients, making Susanna look like the bad guy. To Lisa's delight, the other girls quickly turn on Susanna, with Georgina verbally threatening her and Lisa stating that she has done nothing wrong and that Susanna has betrayed the girls. Susanna summons the courage to stand up to Lisa, telling her that Lisa keeps coming back to the hospital only because she has nowhere else to go, and that no one cares if she lives or dies because she is "already dead". Emotionally wounded, Lisa decides to stab herself with a large hypodermic needle. Defeated, Lisa suffers a mental breakdown and cries out in anguish, revealing that her sociopathy is possibly false. A scene from the start of the film reveals that the four stayed in the basement until being found by orderlies at daybreak; Polly holding Ruby, Georgina tidying up the mess caused by the confrontation and Lisa resting in Susanna's lap.
Susanna is released the next day. Before she leaves, she visits Lisa, who is now strapped down to a bed and confined in an isolated room. Susanna tells her that she will get out and that she must come and visit her one day. Although depressed, Lisa is now much more emotionally expressive and as Susanna leaves, Lisa tearfully smiles and tells her that she isn't really dead. Susanna returns the smile and says she knows. Susanna says goodbye to all her friends, giving Polly her cat Ruby and reconciles with Georgina. At the end of the film, Susanna gets into a taxi, as she is released back into society, leaving Claymoore behind, she acknowledges in voice-over that by the early 1970s, most of her friends in the ward had been released, some of which she eventually saw years later, and others never again, but also that she will never forget any of them, and they will always have a place in her heart.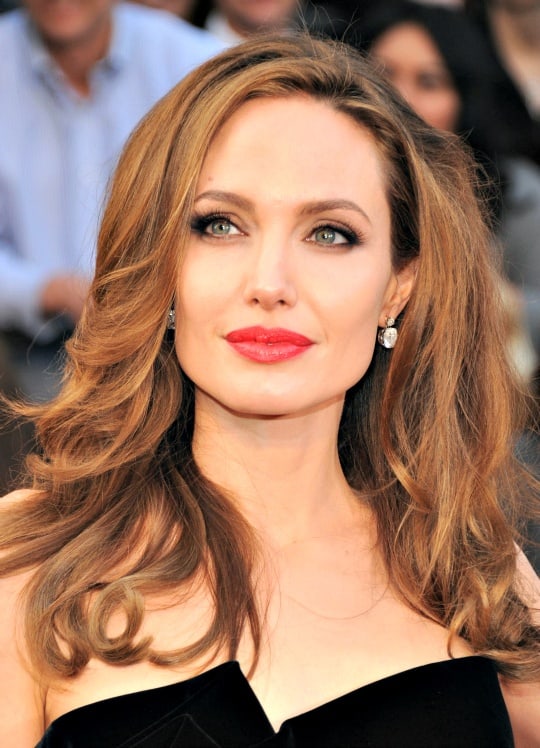 © Image credit
Cast
Winona Ryder as Susanna Kaysen, the protagonist. She is diagnosed with borderline personality disorder.
Angelina Jolie as Lisa Rowe, diagnosed as a sociopath. She is charismatic, manipulative, rebellious and abusive. Over her eight years at the institute she has escaped several times but is always caught and is brought back eventually. She is looked up to by the other patients in the ward.
Brittany Murphy as Daisy Randone, a sexually abused girl with bulimia and OCD who cuts herself. She keeps the carcasses of the cooked chicken that her father brings her in her room.
Clea DuVall as Georgina Tuskin, a pathological liar. She is Susanna's roommate.
Elisabeth Moss as Polly "Torch" Clark, a burn victim. She is childlike and easily upset.
Angela Bettis as Janet Webber, an anorexic. Like Lisa she is abrasive and seemingly aloof, but is also easily irritated or upset.
Jillian Armenante as Cynthia Crowley. She claims that she is a sociopath like Lisa, but Lisa denies this claim and states that she is a "dyke". She is easily amused.
Travis Fine as John, an orderly, with a liking for Susanna.
Jeffrey Tambor as Dr. Melvin Potts
Jared Leto as Tobias "Toby" Jacobs
Vanessa Redgrave as Dr. Sonia Wick
Whoopi Goldberg as Valerie Owens, RN
Bruce Altman as Professor Gilcrest
Mary Kay Place as Barbara Gilcrest
KaDee Strickland as Bonnie Gilcrest
Production
In a 2000 Charlie Rose interview, Ryder revealed her strong passion to produce the film, indicating that it took seven years to get to the screen. After reading the book, Ryder immediately tried to secure the rights; however, a week earlier they had been purchased by Douglas Wick. Ryder then decided to team up with Wick along with her manager Carol Bodie, who acted as executive producer along with Ryder. Ryder also stated that she tried hard to persuade James Mangold to direct the film, who was reluctant at first. She states that Mangold was the right man for the role as director after she saw his directorial debut Heavy, which explored similar themes to Girl, Interrupted.
Filming
Filming took place along Main Street in Mechanicsburg, Pennsylvania, as well as in Harrisburg State Hospital in Harrisburg, Pennsylvania. Mechanicsburg was chosen for its old fashioned appearance and its old style drug store simply titled "Drugs", all of which gave the film its time-dated appearance. A shot seen in the trailer shows the van traveling towards downtown Harrisburg over the State Street Bridge, where the Capitol building is clearly visible. Deleted scenes were also filmed at Reading's Public Museum.
Critical response
The film received mixed reviews upon release. However, Angelina Jolie's performance received much praise from critics. Girl, Interrupted currently holds a rating of 54% on Rotten Tomatoes, and a rating of 51 on Metacritic, indicating largely mixed reviews from critics.
Stephen Holden in The New York Times wrote: " Girl, Interrupted is a small, intense period piece with a hardheaded tough-love attitude toward lazy, self-indulgent little girls flirting with madness: You can drive yourself crazy, or you can get over it. The choice is yours."
Tom Coates from the BBC wrote: " Girl, Interrupted is a decent adaptation of her memoir of this period, neatened up and polished for an audience more familiar with gloss than grit."
Soundtrack
The Doors performing "Roadhouse Blues"
Merrilee Rush performing "Angel of the Morning"
Petula Clark performing "Downtown"
Skeeter Davis performing "The End of the World"
Aretha Franklin performing "Night Time Is the Right Time"
Jefferson Airplane performing "Comin' Back to Me"
Them performing "It's All Over Now, Baby Blue"
The Chambers Brothers performing "Time Has Come Today'"
The Band performing "The Weight"
The Mamas & the Papas performing "Got a Feeling"
Wilco performing "How to Fight Loneliness"
Simon & Garfunkel performing "Bookends Theme"