Henry Warren Beaty, known professionally as Warren Beatty (/'be?ti/ BAY-tee; born March 30, 1937) is an American actor, producer, screenwriter and director. He has been nominated for fourteen Academy Awards – four for Best Actor, four for Best Picture, two for Best Director, three for Original Screenplay, and one for Adapted Screenplay – winning Best Director for Reds (1981). Beatty is only the second person to have been nominated for acting, directing, writing and producing in the same film – doing so first with Heaven Can Wait (1978), and again with Reds– succeeding Orson Welles, who was nominated for all four for Citizen Kane in 1941, winning for writing.
In 1999, he was awarded the Academy's highest honor, the Irving G. Thalberg Award. Beatty has been nominated for eighteen Golden Globe Awards, winning six, including the Golden Globe Cecil B. DeMille Award, which he was honored with in 2007. Among his Golden Globe-nominated films are Splendor in the Grass (1961), Bonnie and Clyde (1967), Shampoo (1975), Dick Tracy (1990), Bugsy (1991), and Bulworth (1998).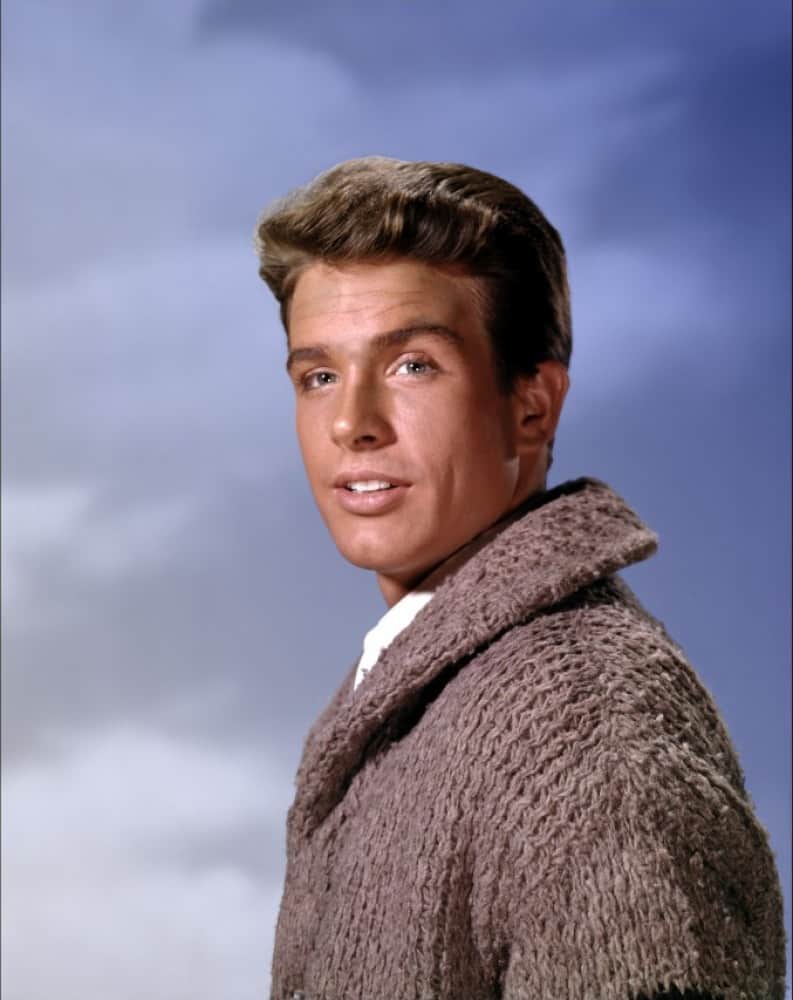 Early life
Henry Warren Beaty was born in Richmond, Virginia. His mother, Kathlyn Corinne (née MacLean), was a Nova Scotia-born teacher, and his father, Ira Owens Beaty, had a PhD in educational psychology, was a public school administrator, and dealt in real estate. Beatty's grandparents were also educators. The family was Baptist. In 1945, the family moved from Richmond to Arlington, Virginia. During the 1950s, the family resided in the Dominion Hills section of Arlington. Beatty's elder sister is the actress/dancer/writer Shirley MacLaine. He is not related to Ned Beatty (who was also born in 1937).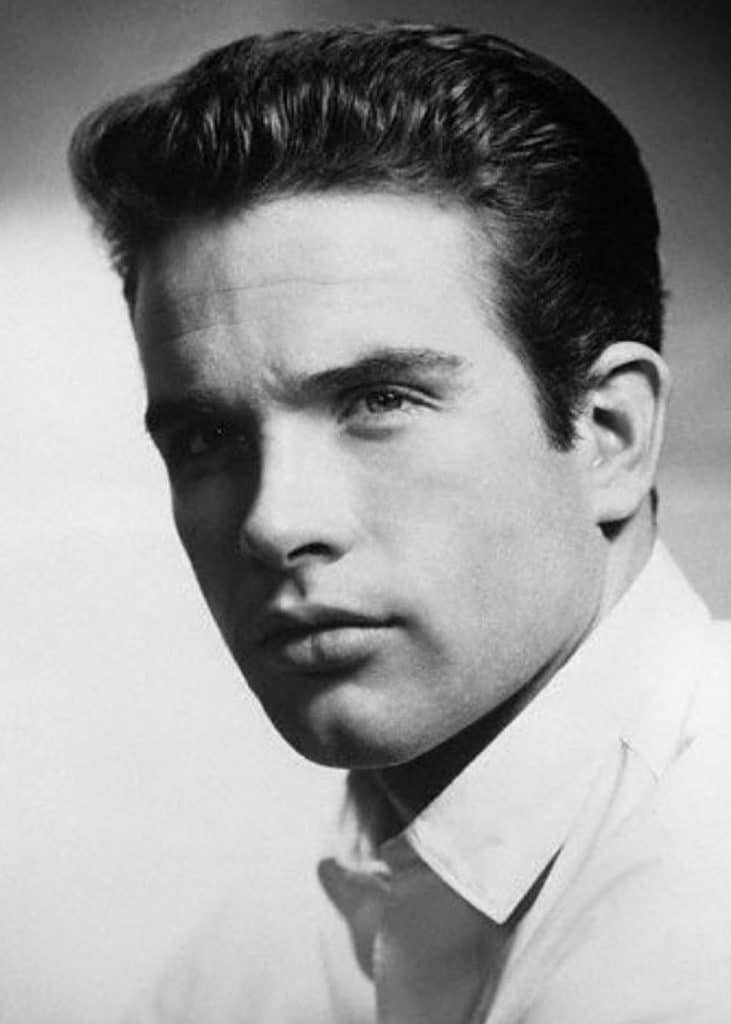 Education
Beatty was a star football player at Washington-Lee High School in Arlington. Encouraged to act by the success of his sister, who had recently established herself as a Hollywood star, he decided to work as a stagehand at the National Theatre in Washington, D.C. during the summer before his senior year. He was reportedly offered ten football scholarships to college, but rejected them to study liberal arts at Northwestern University (1954-1955), where he joined the Sigma Chi fraternity. After his first year, he left college to move to New York City, where he studied acting with Stella Adler.
1950s and 1960s
Beatty started his career making appearances on television shows such as Studio One (1957), Kraft Television Theatre (1957), and Playhouse 90 (1959). He was a semi-regular on The Many Loves of Dobie Gillis during its first season (1959-60). His performance in William Inge's A Loss of Roses on Broadway in 1960 garnered him a Tony Award nomination for Best Actor and a 1960 Theatre World Award. It was his sole appearance on Broadway. He made his film debut in Elia Kazan's Splendor in the Grass (1961), opposite Natalie Wood. The film was a critical and box office success and Beatty was nominated for a Golden Globe Award for Best Actor, and received the award for New Star of the Year – Actor.
He followed his initial film with Tennessee Williams' The Roman Spring of Mrs. Stone (1961), with Vivien Leigh and Lotte Lenya, directed by Jose Quintero; All Fall Down (1962), with Angela Lansbury, Karl Malden and Eva Marie Saint, directed by John Frankenheimer; Lilith (1963), with Jean Seberg and Peter Fonda, directed by Robert Rossen; Promise Her Anything (1964), with Leslie Caron, Bob Cummings and Keenan Wynn, directed by Arthur Hiller; Mickey One (1965), with Alexandra Stewart and Hurd Hatfield, directed by Arthur Penn; and Kaleidoscope (1966), with Susannah York and Clive Revill, directed by Jack Smight.
In 1967, when he was 29 years old, he produced and acted in Bonnie and Clyde. He assembled a team that included the writers Robert Benton and David Newman and the director Arthur Penn, chose Faye Dunaway, Gene Hackman and Estelle Parsons for lead roles, oversaw the script and spearheaded the delivery of the film. It was a critical and commercial success, and was nominated for ten Academy Awards, including Best Picture and Best Actor, and seven Golden Globe Awards, including Best Picture and Best Actor.
1970s and 1980s
After Bonnie and Clyde, Beatty acted with Elizabeth Taylor in The Only Game in Town (1970), directed by George Stevens; McCabe & Mrs. Miller (1971), directed by Robert Altman; Dollars (1971), directed by Richard Brooks; The Parallax View (1974), directed by Alan Pakula; and The Fortune (1975), directed by Mike Nichols. Beatty produced, co-wrote and acted in Shampoo (1975), directed by Hal Ashby, which was nominated for four Academy Awards, including Best Original Screenplay, as well as five Golden Globe Awards, including Best Motion Picture and Best Actor. In 1978, Beatty directed, produced, wrote and acted in Heaven Can Wait (1978). The film was nominated for nine Academy Awards, including Best Picture, Director, Actor, and Adapted Screenplay. It also won three Golden Globe Awards, including Best Motion Picture and Best Actor.
Beatty's next film was Reds (1981), an historical epic about the Communist journalist John Reed who observed the Russian October Revolution – a project Beatty had begun researching and filming for as far back as 1970. It was a critical and commercial success (made all the more noticeable considering it was an American film about an American Communist, made and released at the height of the Cold War). It received twelve Academy Award nominations – including four for Beatty (for Best Picture, Director, Actor, and Original Screenplay), winning three; Beatty won for Best Director, Maureen Stapleton won for Best Supporting Actress (playing anarchist Emma Goldman), and Vittorio Storaro won for Best Cinematography. The film received seven Golden Globe nominations, including Best Motion Picture, Director, Actor and Screenplay. Beatty won the Golden Globe Award for Best Director. Following Reds, Beatty did not appear in a film for five years until his comeback in 1987's Ishtar, written and directed by Elaine May. Following severe criticism in press reviews by the new British studio chief David Puttnam just prior to its release, the film received mixed reviews and was commercially unsuccessful. Puttnam attacked several other overbudget U.S. films greenlit by his predecessor, and was fired shortly thereafter.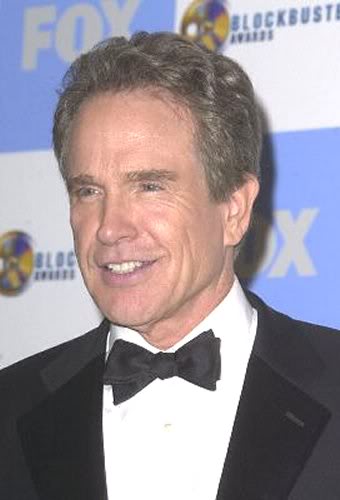 1990s and 2000s
In 1990, Beatty produced, directed and played the title role as comic strip based detective Dick Tracy in the film of the same name. The film received critical acclaim and was one of the highest grossing of the year. It received seven Academy Award nominations, winning three for Best Art Direction, Best Makeup, and Best Original Song; it also received four Golden Globe Award nominations, including Best Motion Picture.
In 1991, he produced and starred as the real-life gangster Bugsy Siegel in the critically and commercially acclaimed Bugsy, directed by Barry Levinson, which was nominated for ten Academy Awards, including Best Picture and Best Actor; it later won two of the awards for Best Art Direction and Best Costume Design. The film also received eight Golden Globe Award nominations, including Best Motion Picture and Best Actor, winning for Best Motion Picture. Beatty's next film, Love Affair (1994), directed by Glenn Caron, received mixed reviews and was unimpressive commercially. In 1998, he wrote, produced, directed and starred in the political satire Bulworth, which was critically acclaimed and was nominated for the Academy Award for Best Original Screenplay. The film also received three Golden Globe Award nominations, for Best Motion Picture, Actor, and Screenplay.
Beatty has appeared briefly in numerous documentaries, including: Arthur Penn, 1922-: Themes and Variants (1970), Year of the Woman (1973), George Stevens: A Filmmaker's Journey (1984), Dick Tracy: Behind the Badge, Behind the Scenes (1990), Madonna: Truth or Dare (1991), Bugsy: The Dark Passion of an American Dreamer (1991), Victory & Valor: Special Olympics World Games (1991), Writing With Light: Vittorio Storaro (1992), The First 100 Years: A Celebration of American Movies (1995), Forever Hollywood (1999), Dean Tavoularis: The Magician of Hollywood (2003), One Bright Shining Moment (2005), The Road to Damascus: The Reinvention of Bugsy Siegel (2006), In Search of Puppy Love (2007), American Masters (2008), and Revolution! The Making of Bonnie and Clyde (2008).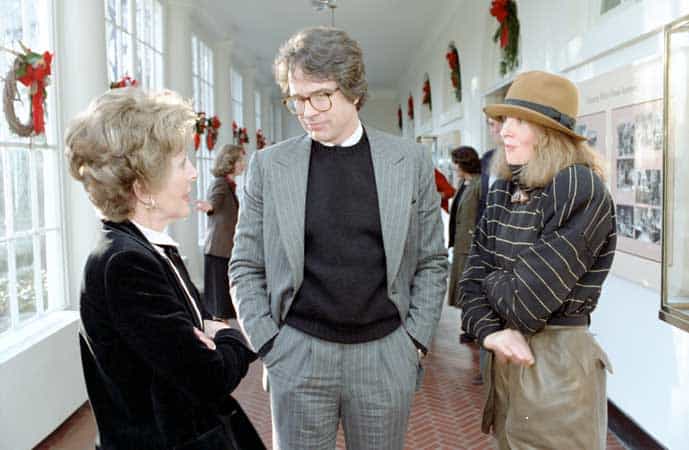 2010s
In 2010, Beatty directed and reprised his role as Dick Tracy in a 30-minute film titled Dick Tracy Special, which premiered on TCM. The short metafiction film stars comic strip hero, Dick Tracy (played by Beatty) and film critic and historian Leonard Maltin who talks about the history and creation of Tracy. Maltin also interviews Dick Tracy. Tracy talks about how he admired Ralph Byrd and Morgan Conway who portrayed him in several films, but how he didn't care much for Beatty's portrayal of him nor his film.
In June 2011, it was reported that Beatty was developing a film based on Howard Hughes. The story of Hughes was a dream project Beatty planned to make since the 1970s. Beatty identified himself with Hughes and unlike many roles he played, he was reported saying that he thought he was the appropriate actor to play Hughes (as well as playing Bugsy Siegel, a role he eventually played in Bugsy). In the mid-1970s, Beatty signed a contract with Warner Bros. to star, produce, write and possibly direct a film about Hughes. It was also during this period that Beatty approached Paul Schrader to write a script on Hughes' life, which he declined. However, the project was put on hold when Beatty began Heaven Can Wait. Initially, Beatty planned to film the life story of John Reed and Hughes back-to-back, but as he was getting deeper into the project, he eventually focused primarily only on the John Reed film Reds.
In the mid-1980s, Beatty postponed the Hughes film to film Ishtar with Hoffman and May. After finishing the Dick Tracy draft in the late 1980s, Beatty pursued Bo Goldman (who wrote a Howard Hughes-themed script Melvin and Howard which also earned him an Academy Award) to write a Hughes script for Warners by the end of 1990. It was during this collaboration with Goldman that Beatty decided to make a film about the later life of Hughes, which Beatty found more fascinating. Although many speculated that Beatty never had a script about Hughes, it was reported that Goldman did hand Beatty the script on Hughes in the summer of 1989 and he was pleased with the script, but Beatty went on to other projects. However, in the early 1990s, Beatty got word that Steven Spielberg approached Goldman to write him another script on Howard Hughes for Spielberg to direct, in which Spielberg wanted Jack Nicholson to play the billionaire aviator. Beatty convinced Nicholson to turn down the part and Spielberg eventually moved on to other projects. Although Beatty continued to work on the Hughes script himself in 1995, Beatty moved on to Bulworth, shelving his Hughes project once again.
However, after years of being away from the screen and the camera, it was reported that Beatty is producing, writing, directing and starring in a film about Hughes and an affair he had with a younger woman in the final years of his life. The project also includes an ensemble cast. During this period, Beatty approached Andrew Garfield, Alec Baldwin, Owen Wilson, Justin Timberlake, Shia La Beouf, Jack Nicholson, Evan Rachel Wood, Rooney Mara, his wife Annette Bening and his personal choice of the female lead, Felicity Jones, to join the cast. After Paramount Pictures exited the film, Regency Enterprises picked up the film in September 2011. The film, Untitled Warren Beatty Project, began principal photography on February 24, 2014 and wrapped on June 8, 2014. Some have said that Beatty's film is 40 years in the making.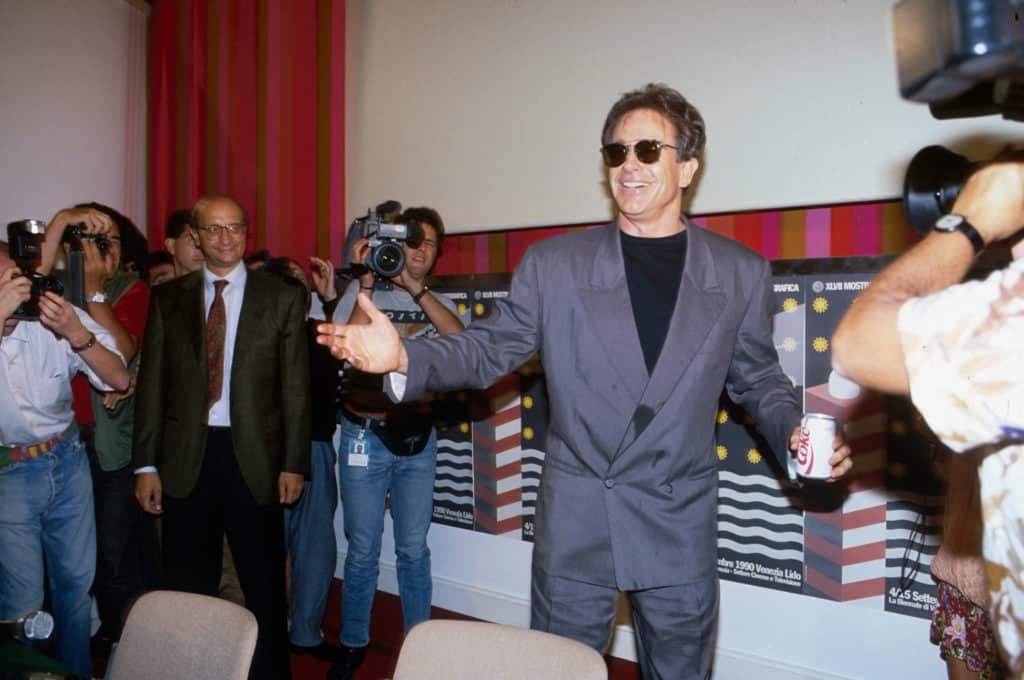 Unrealized projects
Throughout his career, Warren Beatty had several projects that he wanted to produce, to star and to possibly direct. In 1963, producer Charlie Feldman approached Beatty to star and to co-produce a screwball comedy based on a Hungarian play called Lot's Wife, which was penned by Billy Wilder's writing partner, I.A.L. Diamond (Feldman had prior knowledge of Beatty's ambition of becoming a film producer). Beatty agreed to participate in the project and Lot's Wife evolved into What's New Pussycat?. The title comes from Beatty, who would answer the phone to female callers with "What's New Pussycat?" It was intended that Beatty would play the film's hero, a notorious lovesick womanizer and for then-little known writer Woody Allen to play the film's secondary role (which would have been his film debut). Beatty originally wanted Groucho Marx to play Beatty's character's psychiatrist in the film. The role would have been a juicy part and the funniest in the film, and a comeback for Marx's career. During the writing phase of the film, Beatty suggested that maybe Mike Nichols should direct this film. Nichols hadn't yet directed a feature film up to that time. Both Beatty and Allen wrote several drafts for Pussycat. However, Beatty became increasingly upset that Allen began to increase his part to the point where Allen's character had the best, funniest lines in the script. Beatty took his case to Feldman to denounce Allen's involvement in the project. Despite their collaboration, Feldman sided with Allen, partly because Allen's version of the script was funnier than Beatty's. Unhappy with the direction of where the screenplay was going, Beatty left the project. Ultimately, What's New Pussycat? was released without Beatty's involvement and, although Woody Allen did get the writing credit, it was reported that he was not satisfied with the end results. The character that Beatty would have played in the film was portrayed by Peter O'Toole, and Marx's role was played by Peter Sellers. Despite their disputes on the film, both Beatty and Feldman reconciled and remained friends until Feldman's death in 1968. Although not happy on how the film was made, both Beatty and Allen went on their own careers and both understood that when developing their own projects, they must have total control over them.
In the mid-1960s, while touring in France with then-girlfriend Leslie Caron, Beatty approached the film director François Truffaut and proposed to him to direct a film on the life of French singer Édith Piaf which would star Caron as Piaf. Beatty would have produced the project. Truffaut declined the offer. As soon as Beatty returned to New York, he got word that a hot, sharp script by two young writers David Newman and Robert Benton was being presented. The script was about Bonnie and Clyde.
During pre-production on Bonnie and Clyde, Beatty continued to look for future projects. During that time, he was toying with the idea of remaking the Jean Renoir film The Lower Depths. However, the idea of remaking Renoir's film was quickly abandoned when Beatty, with the suggestion of his friend and idol Cary Grant, went on to look for/think of a romantic comedy to make. Eight years later, Beatty's "romantic comedy" led him to produce, co-write and star in Shampoo.
After the release of Bonnie and Clyde and while writing the script of Shampoo, Beatty, who was fascinated in "everything Russia", visited the Soviet Union several times with then-girlfriend Julie Christie. It was during those trips when Beatty took interest in the life of the American Communist journalist John Reed. During that time, it was also reported that Beatty had written a screenplay called Natural State which was about a love affair between an American man and a Russian woman set during the height of the Cold War. The Natural State screenplay remained unrealized and Beatty eventually made the film about John Reed thirteen years later.
Beatty intended for Reds to be his first feature as director, but Beatty nearly stepped into the role of a director of two films that he starred in in the 1970s. During production of McCabe & Mrs. Miller, Beatty didn't like the direction Robert Altman was taking. Beatty re-wrote his own scenes and lines as well as Julie Christie's scenes and lines. Beatty wanted to take control of the film and to direct the film himself due to Altman's lack of skill (according to Beatty). However, Altman resumed his position as director and Beatty resumed his original position as well. A few years later, during the pre-production of The Fortune, Beatty was eager to work with Jack Nicholson for the first time, and Beatty toyed with the idea of directing the film. Beatty originally thought of directing the film as a silent feature, as an homage to the silent comedies of Charlie Chaplin, Buster Keaton and Mack Sennett. Eventually, Mike Nichols was chosen to be the film's director.
Also in the 1970s, according to Robert Evans, Evans approached Beatty to star in the title role of The Great Gatsby. But like many well-known actors during that time, Beatty turned down the part. However, Beatty was more interested in taking control of the film by being its producer and to direct Gatsby. Beatty thought that Evans should play the part of Gatsby (Evans started his career as an actor) who Beatty thought would be ideal. Beatty also envisioned Evan's ex-wife Ali MacGraw to play Daisy. Eventually, Beatty moved on to other projects, and The Great Gatsby starred Robert Redford and Mia Farrow.
In 1975, after the release of Shampoo, screenwriter Paul Schrader approached Beatty to star in a script he had written, Hardcore. Beatty was interested in being involved in the film, and even thought of being the producer of the film as well as maybe taking the role of director. Beatty eventually, passed on the film and went on to direct Heaven Can Wait. While preparing Heaven Can Wait, Beatty met screenwriter James Toback, who showed Beatty a new script he had written entitled Love and Money. Beatty expressed interest, but eventually, after finishing Heaven Can Wait, Beatty placed his whole attention on making Reds. Beatty also flirted with the idea of starting in Fosse's All That Jazz.
In the 1980s, Beatty had several projects he rejected and considered making. Beatty considered starring in Robert Towne's film Tequila Sunrise, as well as another project written by Towne titled Mermaid, which would have been directed by Arthur Penn. Beatty was also pursued by filmmaker Paul Mazursky to star in his film Down and Out in Beverly Hills, but Beatty turned it down. In the late 1980s, after finishing Ishtar and producing The Pick-up Artist, Beatty bought the rights to produce the life of Warhol superstar Edie Sedgwick. Although, he would not have an acting role in the film, Beatty wanted to direct it and he co-wrote a script with James Toback, entitled Edie. The film would have been about the rise of Sedgwick's fame in the 1960s and how her Svengali-like relationship with Andy Warhol, her troubled romance with Bob Dylan and her drug abuse led her to her downfall in the 1970s. Beatty wanted the film to have a documentary feel. He only wanted to use hand-held cameras, 8mm cameras in some scenes, and black and white stock in the film. At the time, Beatty considered Michelle Pfeiffer to play Sedgwick and Al Pacino to play Warhol. However, the pre-production of the film was halted with constant decision changing. During casting, Beatty thought that maybe he wasn't appropriate to be the film's director. Beatty asked Bob Fosse if he would direct the film. When Fosse passed on the film, Pfeiffer moved on to do other films. Beatty later considered either Molly Ringwald, Jessica Lange or Madonna to play Sedgwick. Beatty eventually cancelled Edie and went on to direct and star in Dick Tracy.
In the 1990s, Beatty starred in Dick Tracy, Bugsy and Love Affair, and was in talks of starring in films such as Jade, Misery (who briefly considered producing and possibly direct, as well), The Doctor, Nixon, Schindler's List and Boogie Nights, which Beatty admits he regrets not being in. During this time, Beatty found a script titled Ocean of Storms. It was a romance about an older astronaut who rejoins in the space program for another shot at glory and falls for a female astronaut. The script was written by documentary producer Ben Young Mason and writer-actor Tony Bill. Beatty bought the rights to the script and pitched the film to 20th Century Fox. However, like most of Beatty projects, it was stalled in development. After completing Love Affair, Beatty wanted himself and Annette Bening to star in Ocean of Storms as their next project. He tried to convince Martin Scorsese to direct it. Scorsese passed on the project, but Beatty continued to develop it over the years, with rewrites from several screenwriters including Robert Towne, Lawrence Wright and Aaron Sorkin. In 1999, Clint Eastwood and Warner Bros. had released their own astronaut film Space Cowboys. After the success of that film, and the disappointing box office success of both Love Affair and Bulworth, Beatty pulled the plug on Ocean of Storms.
In the early 2000s, Beatty thought of making a sequel to Bulworth called Bulworth 2000 in which the plot would have started a few minutes after the events of the end of Bulworth. Bulworth 2000 was intended to satirize the 2000 presidential election, but the film never came to fruition. Bulworth 2000 was not the only sequel Beatty considered making. For years, he was thinking of making a sequel to both Shampoo and Dick Tracy, but nothing came of it. Also, during the 2000s, Beatty was asked to play the title role in Quentin Tarantino revenge epic Kill Bill, which would have had Beatty as Bill, a James Bond-like character. Beatty passed on the film but suggested Tarantino ask martial arts star David Carradine to play the part. Beatty also turned down another chance to play Richard Nixon in Frost/Nixon.
From the late 1990s to the early 2000s, Warren Beatty expressed an interest in producing, adapting and possibly directing a film based on Scott Thorson's book on his romance with Liberace. His intention was to make a twisted black comedy-romance/showbiz satire with lots of music. Beatty toyed with the idea of either casting Michael Douglas, Bill Murray or Robin Williams to play Liberace and Justin Timberlake to play Scott Thorson. Beatty also talked to several actors about being in the film, such as Oliver Platt to play Liberace's agent, Seymour Heller, Shirley MacLaine as Liberace's mother (which would have been the first time that the brother and sister would have worked together in a film), and in a small comic role, Johnny Depp as Liberace's drug addicted plastic surgeon. Thorson's book was eventually made into an HBO original movie. Despite some casting conversations and writing a draft, Beatty eventually dropped the project and began to slowly work on Untitled Warren Beatty Project.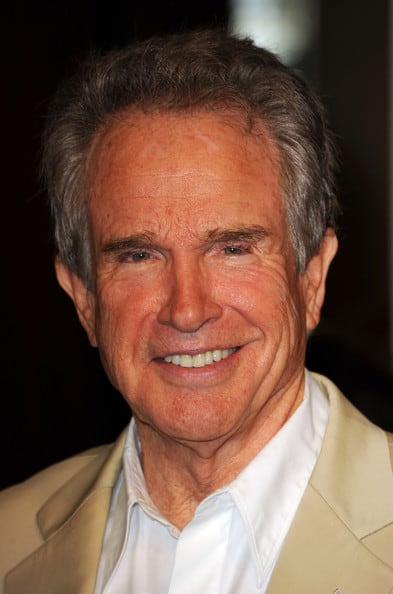 Honors
He has received the Eleanor Roosevelt Award from the Americans for Democratic Action, the Brennan Legacy Award from the Brennan Center for Justice at the New York University School of Law, the Philip Burton Public Service Award from the Foundation for Taxpayer and Consumer Rights, and the Spirit of Hollywood Award from the Associates for Breast and Prostate Cancer Studies. Beatty was a founding board member of the Center for National Policy, a founding member of the Progressive Majority, a member of the Council on Foreign Relations, has served as the Campaign Chair for the Permanent Charities Committee, and has participated in the World Economic Forum at Davos, Switzerland. He served on the Board of Trustees at the Scripps Research Institute and the board of directors of the Motion Picture and Television Fund Foundation. He was named Honorary Chairman of the Stella Adler Studio of Acting in 2006.
He was nominated twice for the Directors Guild of America Award for Best Director, and received the award for Reds. He was nominated four times for the Writers Guild of America Award for Best Screenplay, which he received three times for Shampoo, Heaven Can Wait, and Reds. The National Association of Theatre Owners awarded him with the Star of the Year Award in 1975, and in 1978 the Director of the Year Award and the Producer of the Year Award. He was nominated six times and received the Saturn Award three times for Best Film, Actor, and Screenplay. He received two Photoplay Awards for Best Actor and Best Film. He received an American Movie Award in 1981. He was nominated for three Golden Laurel Awards, winning Best Action Drama for Bonnie and Clyde.
In 1999, Beatty was nominated for the Golden Satellite Award for Best Actor. He has received awards from numerous critic organizations, including sixteen nominations and ten awards for producing, writing, acting, and directing from the New York and the Los Angeles Film Critics, the National Board of Review, and the National Society of Film Critics.
Beatty received numerous awards and nominations for Bulworth, including the Los Angeles Film Critics Award for Best Screenplay, and nominations for the Academy, Writers Guild, Golden Globe, and the Chicago Film Critics Association Awards for Best Screenplay. The film also received Golden Globe nominations for Best Picture and Best Actor, the Venice Film Festival Golden Lion Award for Best Film, and a Satellite Award for Best Actor.
He received the Alan J. Pakula Memorial Award from the National Board of Review in 1998. He received the Akira Kurosawa Lifetime Achievement Award in 2002 from the San Francisco International Film Festival. He has received the Board of Governors Award from the American Society of Cinematographers, the Distinguished Director Award from the Costume Designers Guild, the Life Achievement Award from the Publicists Guild, and the Outstanding Contribution to Cinematic Imagery Award from the Art Directors Guild. In 2004, he received the Kennedy Center Honors in Washington, D.C., and the Milestone Award from the Producers Guild of America. He was honored with the American Film Institute's Life Achievement Award in 2008. In March 2013 he was inducted into the California Hall of Fame.
Beatty has received a number of international awards: Commander of the Order of Arts and Letters (France, 1992); David di Donatello Award twice, for Best Actor and Best Producer, from the Academy of Italian Cinema and its Lifetime Achievement Award (Italy, 1998). In 1998, he was also nominated for a Golden Lion Award for Best Film for Bulworth and received a Career Golden Lion Award from the Venice Film Festival. He was also nominated for the Italian National Syndicate of Film Journalists Award for Best Director for Dick Tracy. He received the Donostia Lifetime Achievement Award from the San Sebastián International Film Festival (2001, Spain). He was nominated for two BAFTA awards for Best Actor, and he received the British Academy Fellowship from BAFTA (2002) and the Stanley Kubrick Britannia Award (2011).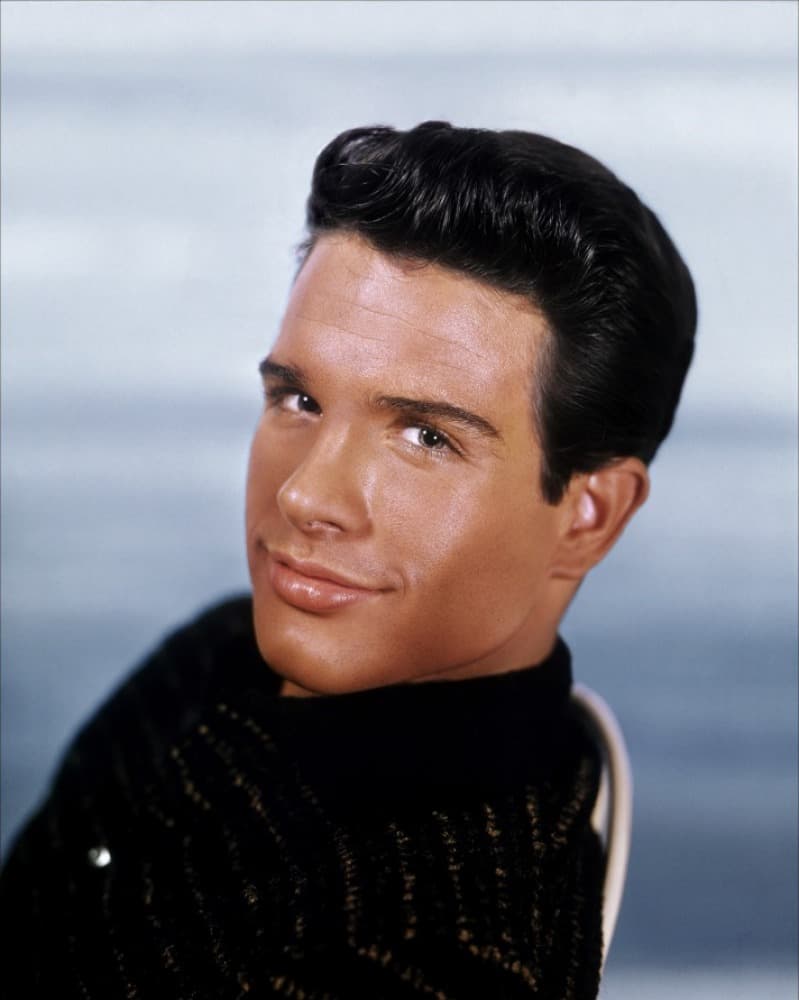 Personal life
Beatty has been married to actress Annette Bening since March 12, 1992. They have four children: Stephen (born January 8, 1992), Benjamin (born August 23, 1994), Isabel (born January 11, 1997) and Ella (born April 8, 2000).
Prior to marrying Bening, Beatty was well known for his high profile romantic relationships that received generous media coverage. He had relationships with Susan Strasberg, Madonna, Cher, Michelle Phillips; Natalie Wood, Lana Wood, Christine Kaufmann, Diane Keaton, Julie Christie, Joan Collins, Leslie Caron, Isabelle Adjani, Mary Tyler Moore, Goldie Hawn, Kate Jackson, Britt Ekland, Gilda Radner, Diane Sawyer, Carly Simon (see song "You're So Vain"), Annette Stroyberg, Linda McCartney, Jacqueline Onassis, Carol Alt, Joni Mitchell, Maria Callas, Barbara Harris, Claudia Cardinale, Brigitte Bardot, Justine Bateman, Janice Dickinson, Elle Macpherson and Stephanie Seymour.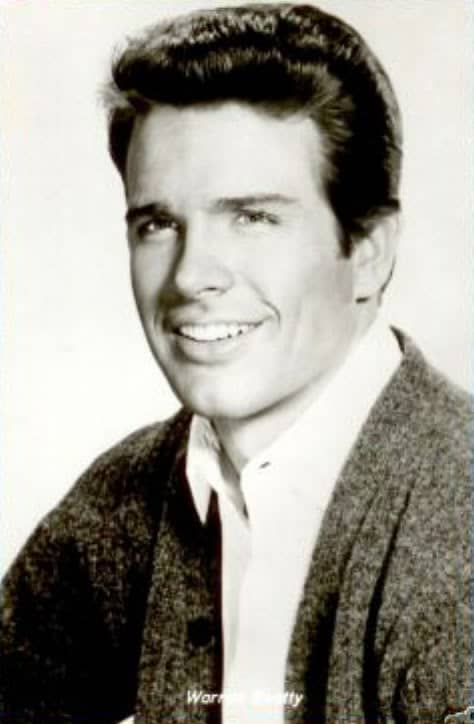 Further reading
Ellis Amburn, The Sexiest Man Alive: A Biography of Warren Beatty, HarperCollins Publishers Inc., New York, 2002. ISBN 0-06-018566-X
Suzanne Finstad, Warren Beatty: A Private Man, Random House, Inc., New York, 2005. ISBN 1-4000-4606-8
Mark Harris, "Pictures at a Revolution: Five Movies and the Birth of New Hollywood", Penguin Press, New York, 2008. ISBN 978-1-59420-152-3
Suzanne Munshower, "Warren Beatty: His Life, His Loves, HIs Work", St. Martin's Press, New York, 1990. ISBN 0-8065-0670-9
Lawrence Quirk, "The Films of Warren Beatty", Citadel Press, New Jersey, 1979. ISBN 0-8065-0670-9
Stephen J. Ross, "Hollywood Left and Right: How Movie Stars Shaped American Politics", Oxford Press, New York, 2011. ISBN 978-0-19-518172-2
Peter Swirski, "1990s That Dirty Word, Socialism: Warren Beatty's Bulworth." Ars Americana Ars Politica. Montreal, London: McGill-Queen's University Press, 2010. ISBN 978-0-7735-3766-8
David Thomson, "Warren Beatty: A Life and Story", Secker and Warburg, London, 1987. ISBN 0-436-52015-X
David Thomson, "Warren Beatty and Desert Eyes", Doubleday and Co., Inc., New York, 1987. ISBN 0-385-18707-6
Peter Biskind, Star: How Warren Beatty Seduced America, Simon & Schuster, Inc. New York, 2010. ISBN 978-0-7432-4658-3
Peter Biskind, "Easy Riders, Raging Bulls: How the Sex-drugs-and-rock-'n'-roll Generation Saved Hollywood", Simon & Schuster, Inc. New York, 1998. ISBN 0-684-80996-6